26 days ago
Pruning 101: What to Prune and When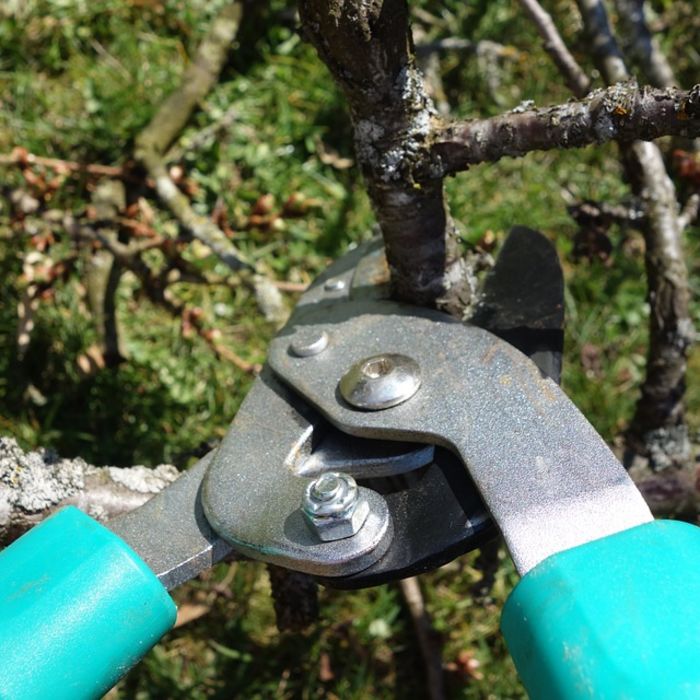 For gardeners at all levels, pruning is often the one part of gardening that is seen as a chore and can be quite daunting for many but, unfortunately, it can't exactly be avoided if you want to make sure that your plants are looked after. Knowing where to start is probably the toughest part but that's not all there is to it getting the timing right as well as technique are both key to acing and even enjoying the process of pruning. Different rules apply to different plants so we thought we'd take away all the confusion with our basic guide to pruning all for all types of gardeners. But, before getting started, ensuring that you use the right equipment for pruning cannot be stressed enough. If you're a gardener who doesn't enjoy pruning, having the wrong tools for the job will just make the task harder and less enjoyable, so a good quality, sturdy pair of sheers are essential before getting stuck in! Which plants do I prune, when and what effect will this have? Pruning revolves around this one question - all about when, and what will it do to my plants. As different plants bloom at different stages during the year, all plants will also have a 'best' time for pruning and the fact that these aren't always the same can get a little bit confusing and off-putting. Here a few of the main examples we've gathered of when to prune and how it can affect different plants at different stages to help you get started. Pruning before buds form can increase the energy of shrubs and roses. Pruning after buds form can eliminate flowering which is good for invasive plants but bad for ornamentals. Pruning after flowering is a great way of maintaining the shape and size of your ornamental plants. This is also particularly great for fruit trees as the pruning process at this stage can greatly encourage bigger and sweeter fruit. Pruning after fruiting is a really good form of preparation for next year. At this point, your plant's energy is mature so cutting off its branches after fruiting will not encourage more growth in replacement.
26 days ago
The Fastgardener Team Is Growing!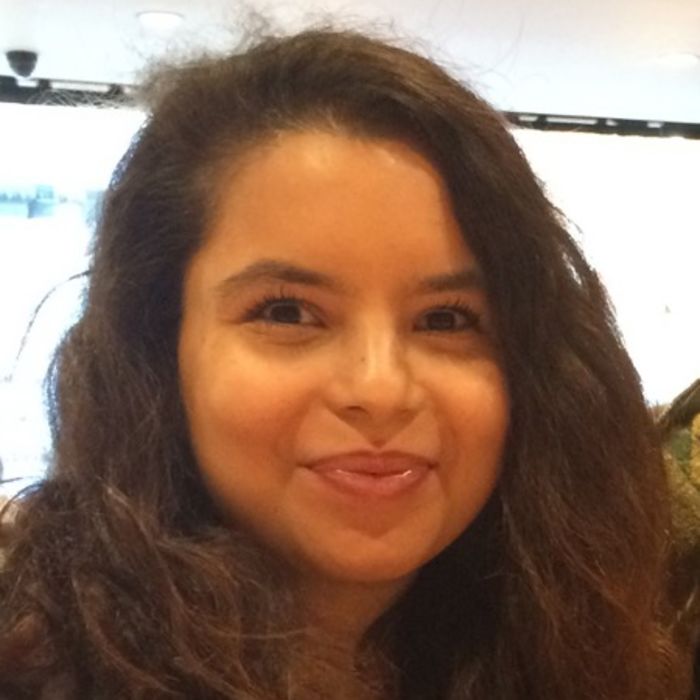 We're delighted to welcome Seyma, our newest member, to the team. She joined us as a Marketing and Sales intern in February 2018. Seyma has joined us with a degree in Finance and Marketing from Hult International Business School wth a strong background in customer relationship management as well as offline and online content creation with experience in social media. Passionate for the creative realm and writing in general, Seyma will be taking care of fastgardener's online content and the relationship with our customers for the upcoming months. So, you can expect some blog posts on gardening news and tips as well as Tweets, Facebook and email updates on what we're up to and what exciting plans we've got in store for the future. We're glad to have you on the team, Seyma!
26 days ago
5 Flowers for Lazy Gardening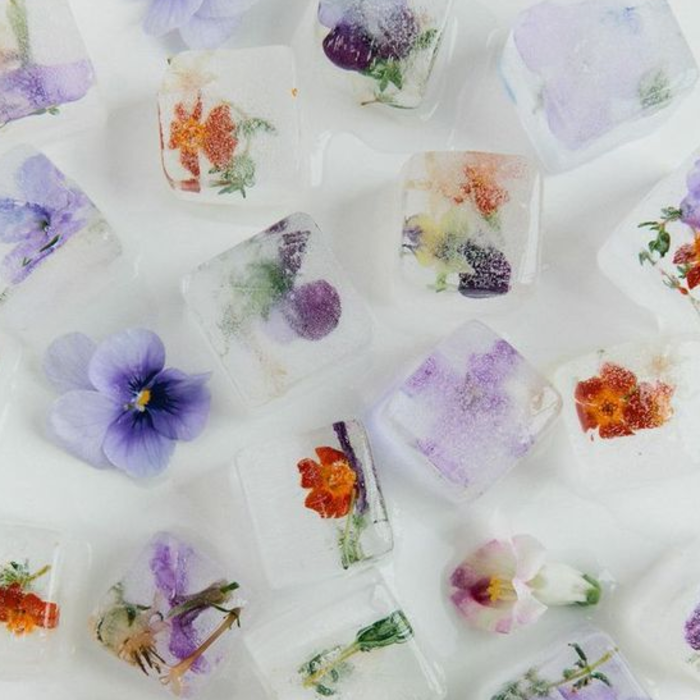 Gardening can get a little hectic at times. Maintenance is key otherwise things can become a little messy, less presentable and neglected something always needs pruning, weeding or watering. Fortunately, though, there are many different species of plants that will make sure you can afford to take a weekend or two off from staying on top of your gardening duties as they require very little maintenance compared to other outdoor plants. We've put together our top five picks of flowers which are perfect for lazy gardeners and, as a bonus, they'll brighten up your garden design and bring in a burst of colour! 1. Impatiens: perfect for the summer season, impatiens are the ultimate low-maintenance plants - they're the number one choice for adding a burst of colour to your garden at a very low price. They're an extremely versatile plant - they do prefer occasional sun but full sun will also help them thrive, they'll just requires some more watering in this case. Otherwise, just leave them to it and these inexpensive seeds will blossom and spread beautifully across the garden. 2. Wave Petunias: an easy mistake to make! Regular petunias are very high-maintenance they require frequent pruning. Wave petunias, however, needs very occasional watering and fertalising to remain well-kept and full of life and colour. They're very tolerant of the heat at as well so they're ideal for the summer or those unexpected, hot days. Wave petunias are another versatile plant in terms of conditions - they do well outside in the garden beds as well as in containers and hanging baskets, so there's a wide variety of options for using them to their full potential. 3. Hosta: this is a highly shade-tolerant plant, and very little pruning and training is required.
26 days ago
Fastgardener Out and About: RHS Hyde Hall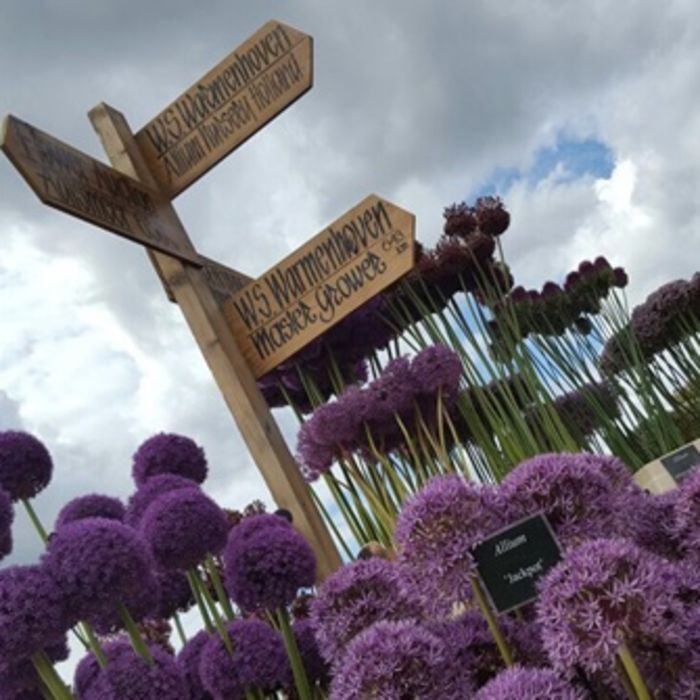 With so many RHS garden shows around the UK recently, we just couldn't miss out on these opportunities. We paid Hyde Hall a visit in Chelmsford, Essex to see their superb flower show which has been on display from 3rd to 6th August 2017. Situated in a small country town of South Woodham Ferrers, RHS Hyde Hall is certainly an impressive and spectacular place to get away from the busy, buzzing life of the city it's the perfect way to gain some horticultural and botanical inspiration as well as getting in touch, spending time and relaxing with some of nature's most beautiful sights. The show has been truly amazing, with stunning plants and herbs on display as well as the garden's beautiful views which are open daily. So, if you've missed any RHS events so far, not to worry, the gardens are incredible on any day of the week - hours of entertainment and beautiful sights guaranteed! The Hyde Hall grounds are immense, so it's definitely a magnificent all-day trip. Our most memorable part of the flower show at Hyde Hall was definitely the incredible herb display, featuring some very unexpected variations of everyday herbs, the most impressive being the artemisia abrotanum 'Cola plant'! This edible herb has an aromatic, feathery bronze foliage which produces yellow flowers during the summer season. The fresh roots of this remarkable plant can be used to flavour sauces, salads, desserts and meats as well as summer cocktails and herb teas. Some other honourable mentions among the scented herb display are peppermint, lime thyme and ginger which were most rich in fragrance. Another sight we particularly enjoyed at Hyde Hall was the fruit and vegetable garden, featuring some typical fruit such as the cantaloupe melon, but the garden did most definitely present an impressive and diverse display of chilies as well - a great source of inspiration for your fruit and veg garden at home and how to inject something a little different and interesting to your vegetable plots.
26 days ago
6 Great Ways to Update Your Patio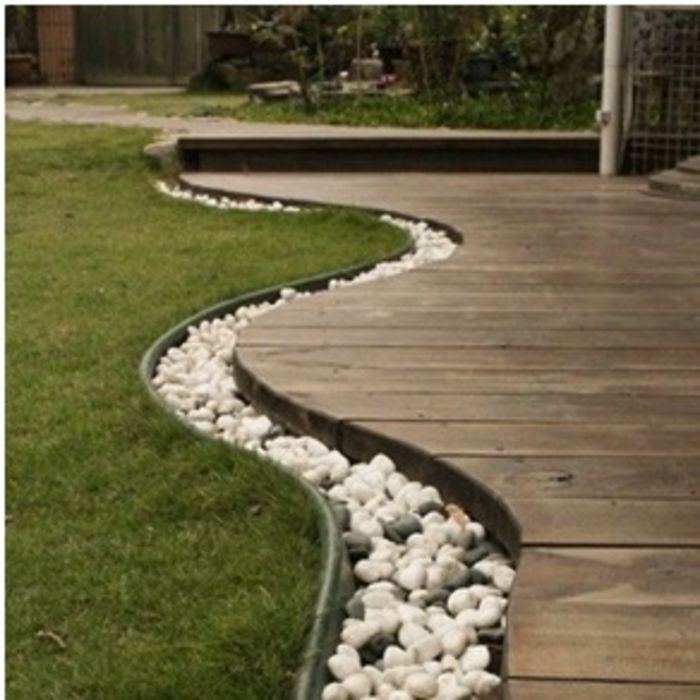 Summer might be leaving us quickly here in the UK but, as autumn approaches, some beautiful, peaceful and relaxing evenings are coming with the new season too, giving you the perfect opportunities to spend in the garden and enjoy your outdoor space and beautiful design. If you're looking for a decor update with the new season and are stuck for ideas or motivation, we've put together a list of a few easy yet show-stopping ways for garden design improvement, particularly for a porch or patio. It doesn't have to be complicated and, of course, less is always more. Here are a few of our ideas in which you can add a little bit more character and change your patio design game completely this autumn: 1. Create a Chessboard Patio Clashing materials in the garden are one of the top gardening trends of the year. They add dimension to your outdoor space, create a contemporary look and can make small spaces appear much larger. Going for a chessboard patio design is a current, complimentary and decorative way to stay on trend, impress your guests and get the most of out your garden this autumn. 2. An Outdoor Bar The cool autumn evenings couldn't be better for enjoying a refreshing cocktail outside in the garden. If you're hosting a few BBQ's this season, creating an outdoor bar setting is perfect for keeping your guests entertained and wowed by your modern garden design. This can be achieved in many different ways on a patio, adding a surface on top of the deck railing will do the trick, not forgetting a few outdoor bar stalls to complete the whole look. 3. Easy Landscaping garden on a roll. A fantastic and low-maintenance way to achieve some great landscaping on your porch is by using potted plants to their full potential. Incorporating them into gravel or any other clashing surfaces can really do the trick. Again, stay on trend by playing around with textures and materials and it's the perfect way to decorate your patio and create easy landscaping.
26 days ago
"Uber for Gardening" Takes Seedrs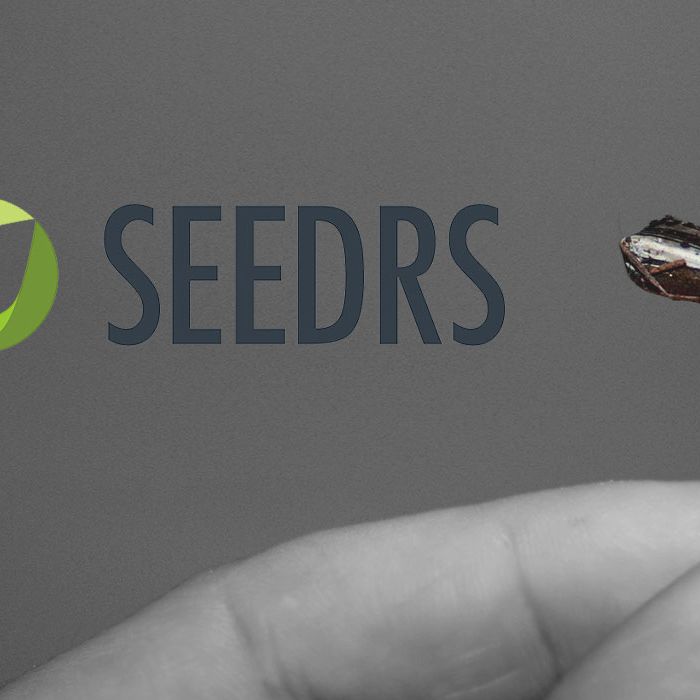 A UK-based start-up, fastgardener, which enables customers to book professional gardeners online in seconds, is raising capital via the Seedrs crowdfunding platform to fund its expansion. The funding campaign hit 100% of the funds sought with 36 days still remaining before the campaign closes, so the team are now looking to overfund to boost its growth ambitions and become the UK's top destination for gardening services. 'We aim to be like Uber,' says CEO and Founder, Khaled McGonnell, 'but for professional gardeners.' 'Gardening needed a good 'gig economy' platform and fastgardener is the solution. We've established a network of vetted gardeners across the UK, we save our customers time since we've done the hard work of sourcing top-quality gardeners and we provide the digital, cashless service consumers demand today. And, as we're insured and only take payment after work is carried out, our customers have complete peace of mind.' With a passion for start-ups, Mathias Ockenfels, who has published a guest blog with Nine Point Capital on investing in early stage marketplaces, explains: 'The age of the big B2C marketplaces has yet to come.' Fastgardener is in the vanguard of a growing trend towards digital services for the lucrative horticulture market. The UK gardening market is worth around £5 billion a year with Britons spending an average of £30,000 on their gardens over a lifetime. Fastgardener eliminates the friction between clients seeking gardeners and professionals looking for more gardening jobs. Garden maintenance jobs are quoted upfront avoiding any nasty surprises for clients. Local gardeners are notified of new jobs and are free to accept or decline, giving both clients and gardeners full flexibility and control. Gardeners love the absence of subscription or joining fees, a key differentiator from similar services, and the steady stream of extra garden maintenance work. As our gardener Bruno, who works around Corydon and Coulsdon, describes: 'The ease of using the platform is most impressive - you really just book and go.' Fastgardener is a UK-based start-up founded by Khaled McGonnell, Lyndsey McGonnell, Neil Bundy and Mike Wong, who, having spotted a gap in the 'messy' market of garden maintenance, created an easy-to-use web and mobile app to enable people to book professional gardeners in seconds. Fastgardener covers all garden maintenance, including lawn mowing, edging, weeding, pruning, garden waste clearance and hedge trimming, and specialist services such as landscaping and garden design.
26 days ago
Spotlight on our Gardeners: Jared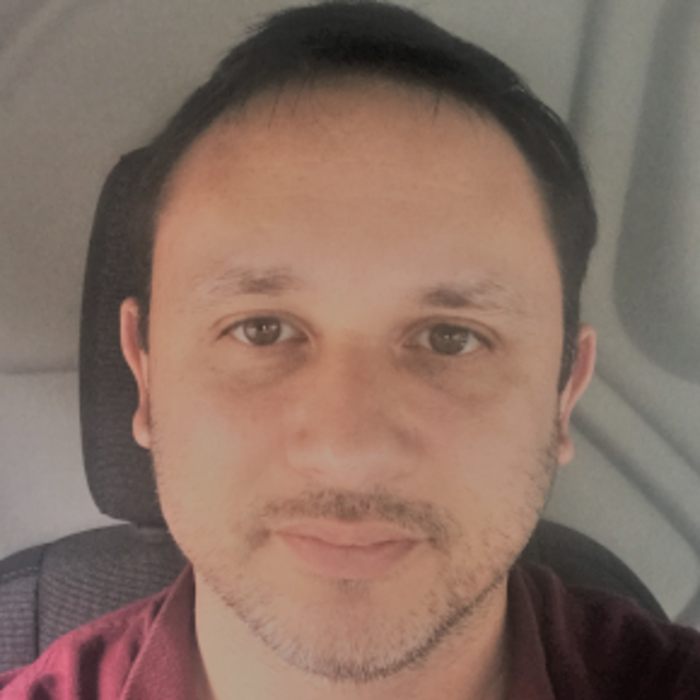 Jared heads up a number of teams of gardeners, covering areas everywhere between Watford, Maidenhead and Uxbridge. His teams have been part of the fastgardener services for a while now and have become one of our top gardening professionals. Considering their success with us, we thought we'd have a chat with Jared and give you an opportunity to get to know him a little bit more, in and outside of fastgardener. Kate: How long have you been working with Fastgardener and how did you decide to join us? Jared: I joined Fastgardener in late March 2017. My aim was to expand my business from a team of 2 gardeners to 4, and Fastgardener was perfect for offering more work in a way that would help me build up my business. After a bit of shopping around, I found that, unlike other companies, Fastgardener provide the best platform for listing available jobs and handling payments in a flexible way with no subscriptions or extra charges, so this attracted me to join Fastgardener over others. K: How have you found working with us so far? J: Extremely professional. K: What do you enjoy most about working with Fastgardener? J: Their scope for the future. Fastgardener is a new business and their work ethic shows a very bright, successful future which I'd love to be a part of. K: What do you think makes fastgardener better than other services? J: I like the idea that fastgardener reimburses gardeners regardless of the circumstances of a job. My teams are willing to travel longer distances due to the good fees offered and, should there be any unforeseen circumstances, gardeners are still reimbursed by fastgardener for an hour's work. K: What does your garden look like? J: I don't have one! I'd love to have a garden but I currently live in an apartment. Although, we are expecting a baby soon so we'd love to move into a bigger space where we can all enjoy the great outdoors from home.
26 days ago
Small Garden Hacks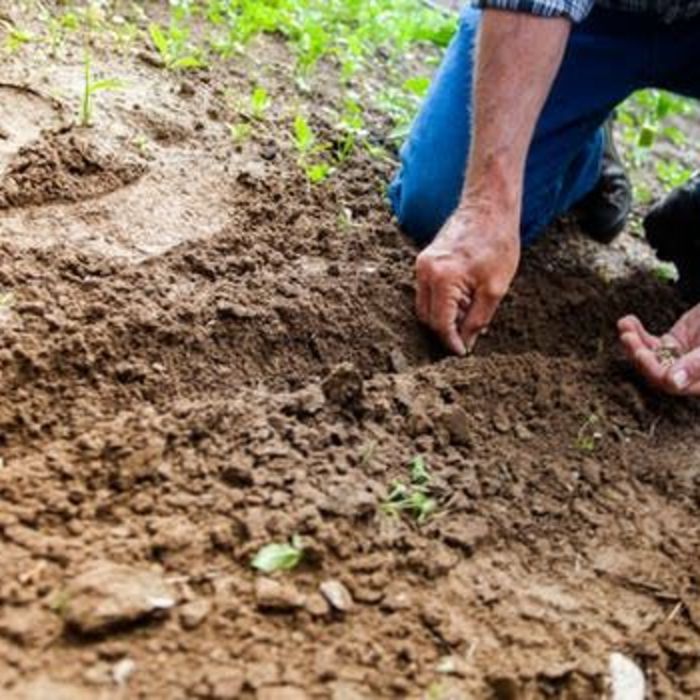 Possibilities are endless no matter what size garden you're dealing with. Larger gardens are often much harder to work with as there can be lots of unnecessary and, therefore, wasted space, although a small garden can also be tricky to handle for the opposite reason. However, there are tips and tricks for maintaining all garden types and sizes to make sure you really get the most out of your outdoor space. A small garden doesn't mean it can't be customised and made your own, though, especially now that summer's here. There are a few quick and simple ways to transform your small outdoor space into the perfect world of summer relaxation it's all about positioning of your outdoor decor and complimenting them with seasonal plants and accessories. The all-important question is: where to start? Firstly, it's key to know your size. Keeping the size of your outdoor decor appropriate for the size of your garden is crucial a plant or piece of furniture too large can shrink your garden even more, causing the accessory to be completely counter-productive. So, what's the hack? Tiered or hanging plants are the perfect place to start. Organising your plants into tiers and embedding them into existing furniture is a huge space-saver and will allow you to get as creative as you want while taking up very minimal space. Containers and pots are perfect for storing shrubs as well as fruit and veg. Although you need to ensure you keep your potted plants hydrated, this is a great low-maintenance alternative. If you are unsure which plants to display this summer, begonias, Californian Poppies and Sweet Peas are a few of the season's favourites. For smaller gardens, though, dwarf shrubs work much better.
26 days ago
Top Garden Design Trends 2017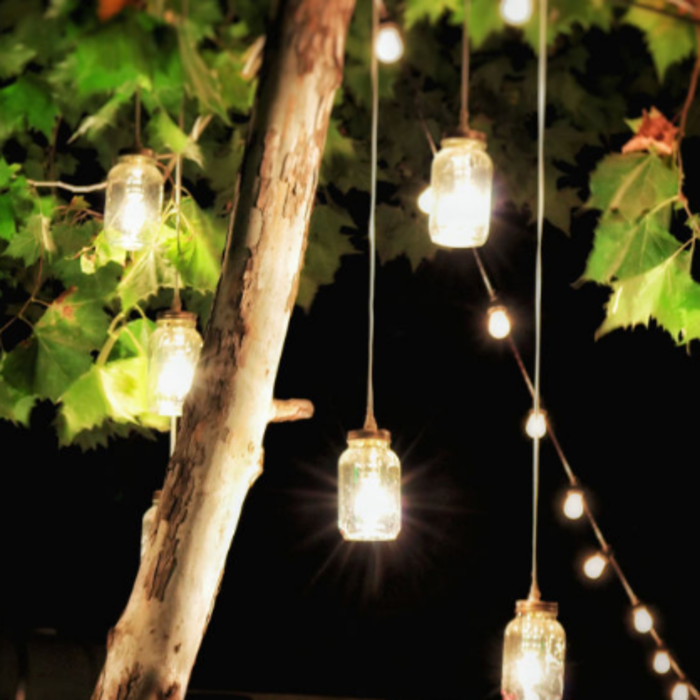 While gardening can often seem trend-proof, tastes and fashions in garden design do change a lot. Naturally, gardening is seasonal and there are always different tips and hacks to help make the most of your outdoor space for the seasons. So, what are some of this year's most popular garden design trends? A number of those most noticeable are the Scandinavian decor, outdoor lighting and natural materials which can really do wonders for your garden this year and, best of all, they're great for low garden maintenance. 1. Natural Materials Going back to basics for a healthy refresh in various forms of fashion and trends is a must. In gardening terms, this means that you want to revisit the raw, DIY look to make your garden appear more organic and natural. A few tips for extracting your garden's natural beauty is to incorporate some small, wooden furniture or using gravel rather than slabs for paving. This is particularly great for low maintenance with big results but mixing these natural materials together will also create the authentic garden design. 2. Seating Particularly during the summer, the garden is the perfect spot for relaxation and, this year, it's key to bring the indoor outside to really appreciate some natural goodness. Swinging furniture fits perfectly into this trend the natural wicker bottom and rope attachments, as pictured above, will help transform your garden into the perfect lounging spot that it should be. Using what you have is also a great tip. For example, attaching your outdoor seating to a tree or simply resting a cushion on a log, will give your existing garden features more purpose and enhance creativity. 3. Lighting Add some magic to your garden this year with some basic outdoor lights. Anything along the lines of fairy lights are perfect - the more creative, the better. This'll enhance the DIY feature that this year's trends call for. These can be in the form of some path lighting, tree-hanging lights or decorating the patio with some scattered lantern lights. Again, this is a great way to extract indoor features and embed tools for aesthetic enhancements easily.
26 days ago
4 Steps To The Perfect Garden Party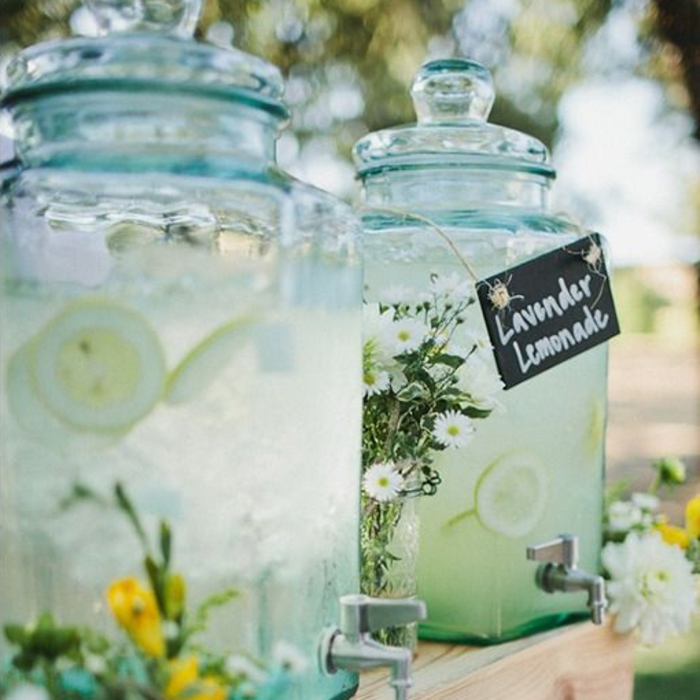 With summer comes the party season and, naturally, this means that you'll use your garden a lot more than normal. So, what are some of the best and fun ways to prep your garden and use your existing resources to create the perfect garden party this season? It's quite surprising how many different, quick and easy ways there are to create the perfect garden party, no matter how big or small your garden is from plant pot cutlery holders to herb-infused ice cubes to pimp up your summer lemonade, some of this year's top garden party trends and ideas are all easily accessible, completely doable and are bound to impress the guests with your garden party hacks and creativity. 1. The Party Porch Create a stunning first impression with some DIY welcome signs to your garden party. Easily accessible garden accessories have many more uses than meets the eye something as simple as attaching a welcome sign to a spade or hand-painting it onto the porch or fence will create a festival and welcoming feel. Adding some lighting will also create a hospitable entrance - fairy lights are perfect for this. Simply attach a few minimal lights to your patio, gate or shrub to create a cosy atmosphere. 2. Upgrade your Drinks with Flowers and Herbs Whether you're serving a crisp summer cocktail or a refreshing, cool lemonade, there are tons of different herbs to compliment all flavours. This'll help bring your garden much closer to the heart of the party, giving it a very authentic, fresh theme. For a classic lemonade, herbs such as mint, basil or tarragon work best. For something a little more unconventional, rosemary and slightly peppery thyme have a more tangy effect.
26 days ago
2 Ways to Maximise Garden Space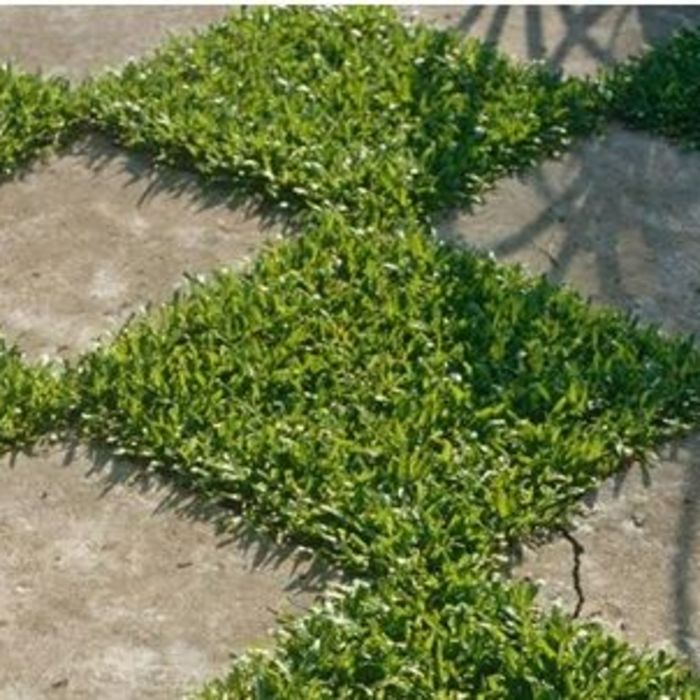 Vertical Gardening When you look at a garden and everything is in one layer on the ground, it is clear that there is a lot of air space that can be utilised. Creating height in your garden to make rows above one another for plants will create more space for the plants to grow, thus allowing you a larger yield of vegetables. If you are creating a garden simply for aesthetic purposes it is still beneficial to create the layering, which is visually stunning and allows for a great deal of contrast. Make sure that there is enough height between layers to allow the sunlight to get to the plants. Growing in Containers and Pots If you want trees in your garden but don't have the space, growing in containers and pots can limit the size of the tree. This is great if you don't want the plants to grow too big! You do need to check the tree species, and make sure it's not one that should grow too big these plants will struggle and become lanky as their roots become too constrained. The added benefit of containers is that pest, disease or fungus problems can be minimised by placing plants in their own separate containers. If there are any outbreaks, they can be isolated easily. Certain plants will thrive when planted close to others knowing which plants make good companions is something that an experienced gardener can help you determine. If you use containers, plants can be moved easily should you need to. But utilising the space better you can have a rich variety of trees, herbs and plants in your garden to create taking up all the room.
26 days ago
Top 5 Plants That Will Add Value to Your Home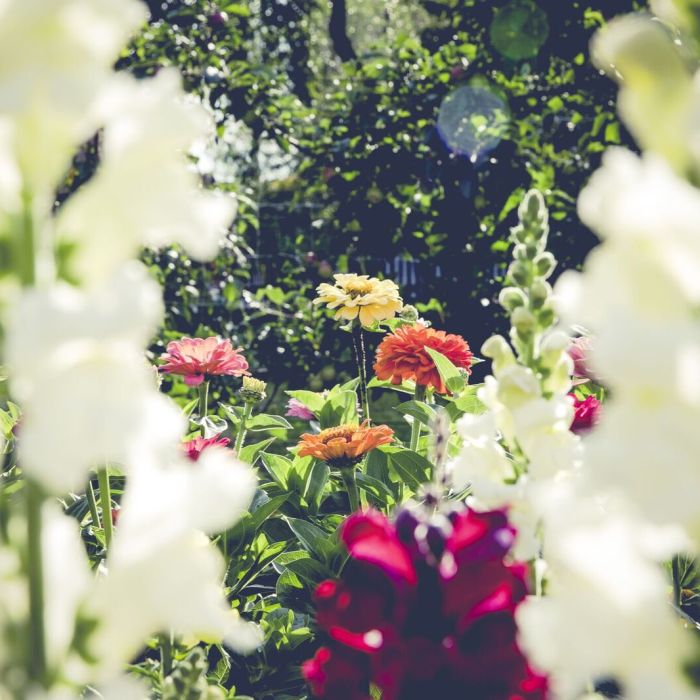 When it comes to maintaining your property and selling your home there are a few tricks and tips that you can do in order to raise the value of your home. Having a beautiful garden certainly raises the value of your home and increases the amount of potential buyers. There are certain plants you can grow that will make your home more appealing to buyers. Here is a list of the top 5 plants for adding value to your home: Sunflowers Sunflowers are big, bright, joyful and bold, and studies have shown that they also increase the value of homes. Most people love Sunflowers and are extremely pleased when they see them growing in the garden of a home. This is a 'prize plant' that most people are proud to have growing in their yards. Geraniums Geraniums are one of the most favoured flowers in Britain and many potential buyers will be happy to have them growing in their yard. The Geranium plant is also easy to take care of, beautiful to look at and releases a wonderful fragrance to welcome potential buyers. Lilies Lilies are the flowers that impress, and you will certainly be impressing potential homebuyers if you have this gorgeous flower growing in your yard. The beautiful Lily is so incredibly beautiful that you may even be sad to say goodbye. Lavender Lavender is a great plant to have in your garden and it is a particularly good plant to grow in English gardens. It's easy to grow and low maintenance. Another plant with a soothing scent. Tulips It really is no surprise that house hunters beam when they see Tulips growing in the garden of a home. Tulips are native to the Netherlands and are highly prized in countries all over the world. These flowers are absolutely beautiful and this is a rare plant that you will be proud to have in your garden.
26 days ago
Garden therapy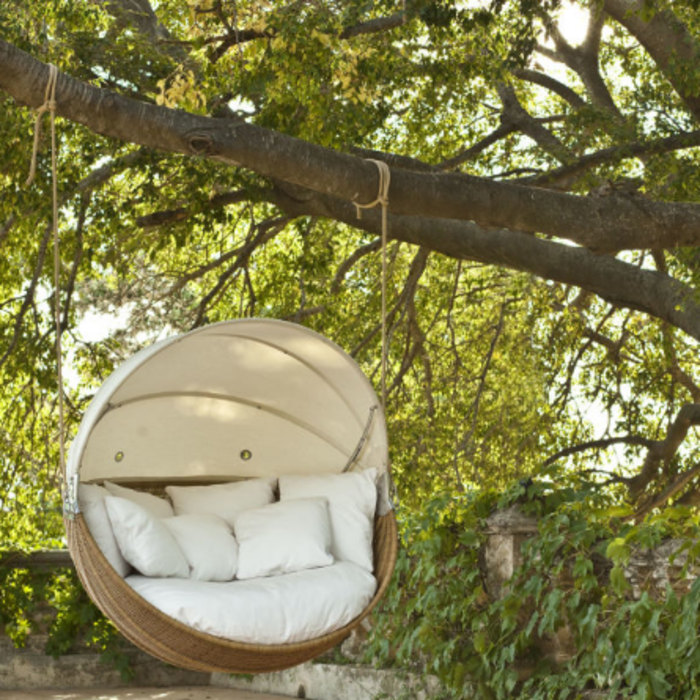 My garden is a space for recreation. It's focused on providing plenty of space to host a cracking BBQ party and for my young daughter to run around and play in (and all readily supervisable from the kitchen or living room). Maintaining a tidy and healthy lawn, edging, moss control, leaf clearance and weeding are always the top priority job I ask my gardeners to attend to. But gardens are spaces that you shape to what matters most to you. For some their garden is a respite in the bleakest of times. I was struck by how true this is in my most recent review of the search terms that bring people to the fastgardener site. When I saw that someone had ventured on to fastgardener having searched for 'garden cancer therapy' I froze. I lost my mum to cancer. We lost her sister to cancer only a few years later. My grandfather never got to meet me on account of cancer. I remembered how much my mum had enjoyed watching the birds visit the garden where very often we'd hung up feed to entice them. So I couldn't help but investigate a bit about what therapeutic quality a garden could have. I found an article by Judith Potts on The Telegraph website (http://bit.ly/1UtflY5) which I found really touching. Homebase created a garden for the 2015 Chelsea Flower Show which was designed with MacMillan Cancer Support specifically in mind. The designer, Adam Frost, seemed to have in mind the comfort to be found in the tranquillity and solace people can find in their gardens. Whatever your garden means to you I hope it brings you joy. Enjoy your garden.
26 days ago
The fastgardener Team is Growing!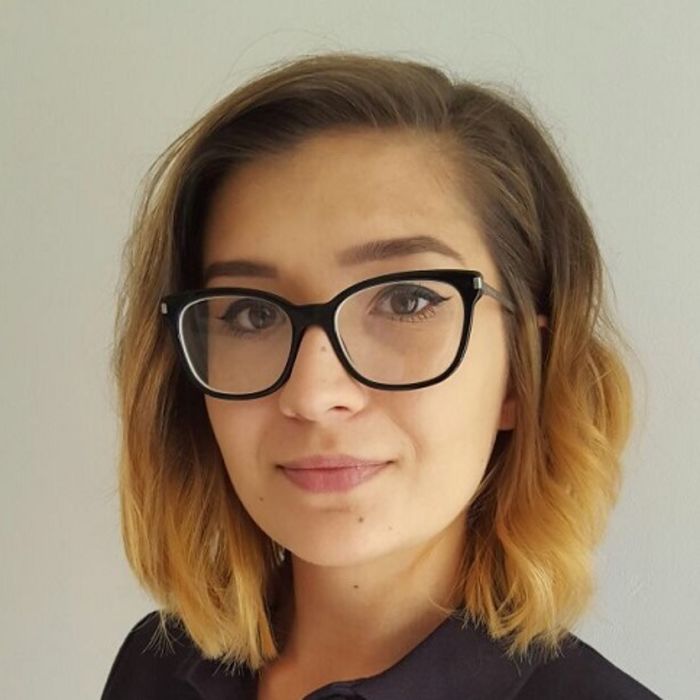 We're really happy to announce that our newest team member, Kate, has joined fastgardener in June 2017 as a Marketing Intern! Kate has joined us with a degree in English Literature from Brunel University, a strong background in customer service as well as online and offline content production with social media management. With her passion for writing and all things creative, Kate will be taking care of fastgardener's online content for the upcoming months, so expect some weekly blog posts on gardening news and tips as well as Tweets and Facebook and email updates on what we're up to and what we have planned for the future. We're glad to have you on board, Kate!
26 days ago
Why Only Professional Garden Maintenance?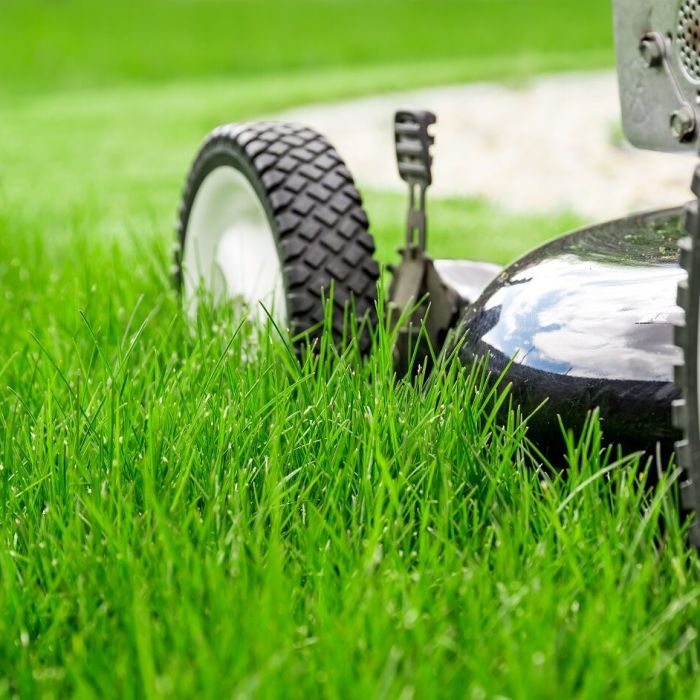 If you're reading this blog then the chances are that you care about your garden and are keen to ensure the garden maintenance is in hand. At fastgardener we only use professional gardeners because that's the level of skill we'd want for our own gardens. There are plenty of ways to find amateurs (try asking the kid doing the paper rounds if they'd like to earn a few more quid) but, if you want to find a gardener who will get the best results for your garden, you really need to turn to gardening professionals. When choosing a garden service for your home, using fastgardener you can be sure that you will get an experienced gardener who can provide the expert garden care that will keep it healthy and lush. It may sound easy, but there are some things you should consider when choosing a garden service to ensure that you find one that is right for you and your outdoor space. With our innovative gardening service booking platform, fastgardener now works with hundreds of gardeners and we have created this list to show you what we look for before we choose to work with someone. How's their reputation? With the internet and social media providing a fast and easy way for people to review service providers, we research any gardeners that are considering working with us. Do they provide a good service and are they dependable? What do other customers say about their services? These are some important factors we consider. So, the next time you're pondering 'Who is a good gardener near me?', try us in the knowledge that we've already validated this. Are they insured? It's mandatory to have insurance but it is not the standard (and almost certainly not in place with amateurs or part-timers). An insured gardener will be covered if they get injured on your property or damage anything on your property while caring for your garden. Whenever you book a local gardener with fastgardener you can rest assured because we have our own insurance which means you're definitely covered and you need only deal directly with us in case anything goes wrong. How is their customer service? Good customer service from a garden maintenance company is important for both the homeowner and the gardener. We want every one of our customers to have an outstanding service.
26 days ago
Start Your Lawn Mowers!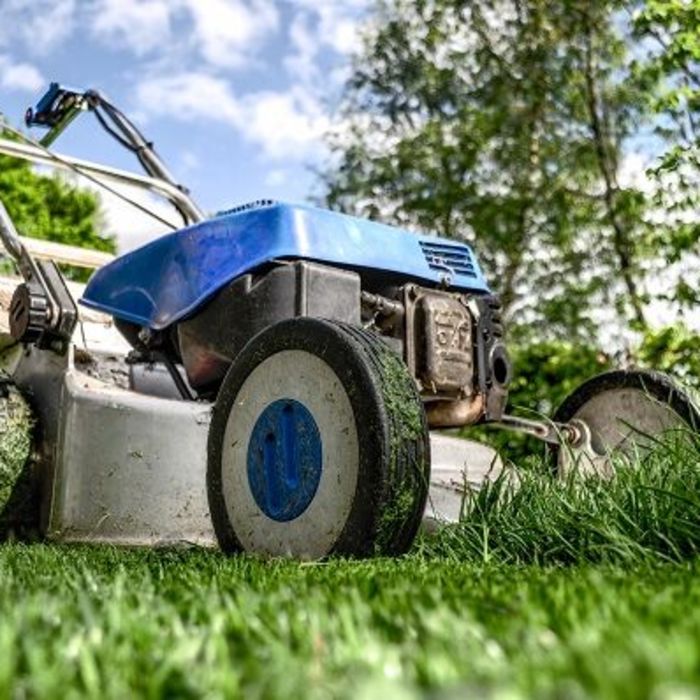 Over the winter months' grass growth is relatively quiet, but that's about to change because April heralds the starter's whistle and lawnmowers fire up in unison across the nation. Rates of lawn growth depend on weather conditions, but with spring's warmth and its frequent showers your lawn is getting plenty of the good stuff. Before you know it, that grass will be up to your knees. Mowing The first mow should be done in springtime. Blades will initially be on a high setting to avoid scalping the lawn, and gradually lowered as the season progresses. Left-over clippings will be removed unless it's a really hot summer as they can aid moisture retention. Most lawns will need at least a weekly mow during the late spring, summer and through into the autumn. Problem Solving Head outside and take a look at your lawn. It's probably not looking good! Here's what you might find after a winter of rain: Thick patches with rotten grass beneath Thin muddy areas Moss and weeds Non-existent edges Don't panic: fastgardener is here to help you sort it out. Thick patches These need to be cut thoroughly with a mower and then chopped with garden shears to allow air through. Thick patches of grass will be raked and any thatch (that's last year's dead grass) will be dragged out as this encourages fresh growth. Thin patches Think about whether thin patches are worn from overuse. If so, perhaps you could lay some stepping stones? If not, you need to sow some fresh seeds or re-turf the area. Either way it be out of bounds until the new grass is established. We can provide grass seeds see our additional services on booking. Moss and weeds They can look attractive on a lawn, but if you're after the bowling-green' effect your gardener will need to remove all those weeds with a daisy fork or hand trowel. After removing all the weeds your gardener will likely scarify the lawn by raking it thoroughly. Not everyone likes to use chemical weed killer but a proprietary weed killer used at the correct rate is certainly a common method for killing weeds. Set this requirement out in your special instructions so we can determine your preferences and price accordingly. Lawn treatment is a regime and one of the main reasons that we recommend regular services. On mossy areas we need to use a moss killer before scarifying and re-seeding the lawn. We lightly fork over the earth, sow a good quality seed, press it down and water it. If you're plagued by pigeons and cats let your gardener know so we know to cover the new seeds with netting. Non-Existent Edg
26 days ago
Spotlight on our Gardeners: Alex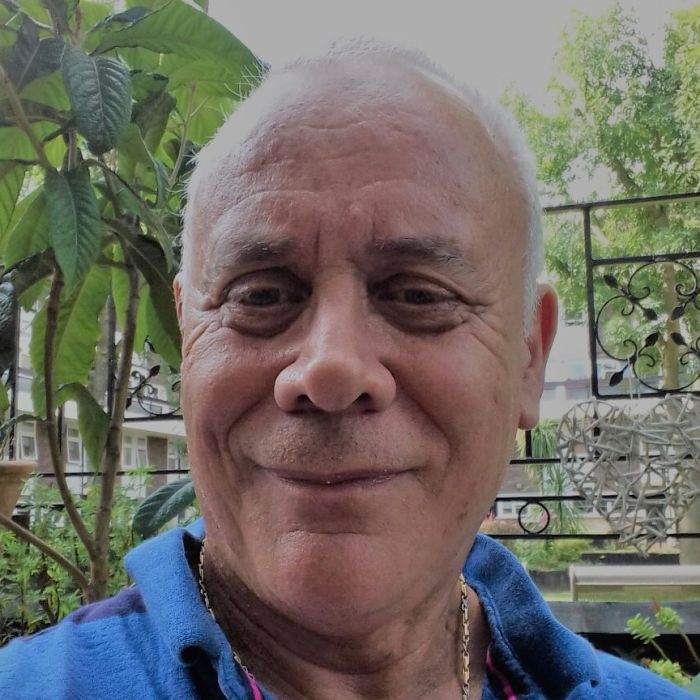 Our interview series continues this week and Alex is our next gardening professional to take the spotlight. Alex has been a part of the fastgardener platform for a few months, providing a range of gardening services the South West London area, and we thought this was the perfect chance to get to know him some more. fastgardener: How long have you been a part of the fastgardener platform and how did you decide to join us? Alex: I think it's been a few months now since I've signed up to the fastgardener platform. I just needed some extra work hassle-free and fastgardener have been great for that. f: What do you enjoy most about our platform? A: I like that there haven't been any complaints - it's very easy and straight-forward to do. I also don't need to use the app for any admin work communication with the fastgardener team is very good, meaning that I can easily get in touch with them with any updates and progress on my work and they take care of the rest. f: What do you think makes fastgardener better than other similar services? A: fastgardener has very reasonable rates on offer for gardeners and they arrange payments on time - this kind of fairness and consistency is something that I've found other platforms to lack. Other platforms also don't seem very concerned about the gardeners themselves once they're on board, so this definitely sets fastgardener apart from the rest. f: Do you have a garden at home? If so, what does it look like? A: I have a patio garden with many different plants, like a fig tree and an avocado tree - it's really amazing! I'm a very creative person in the garden and I use that to treat boredom. I have a DIY approach to gardening as well so I often decorate my own plant pots, for example.
26 days ago
Fastgardener Now Live!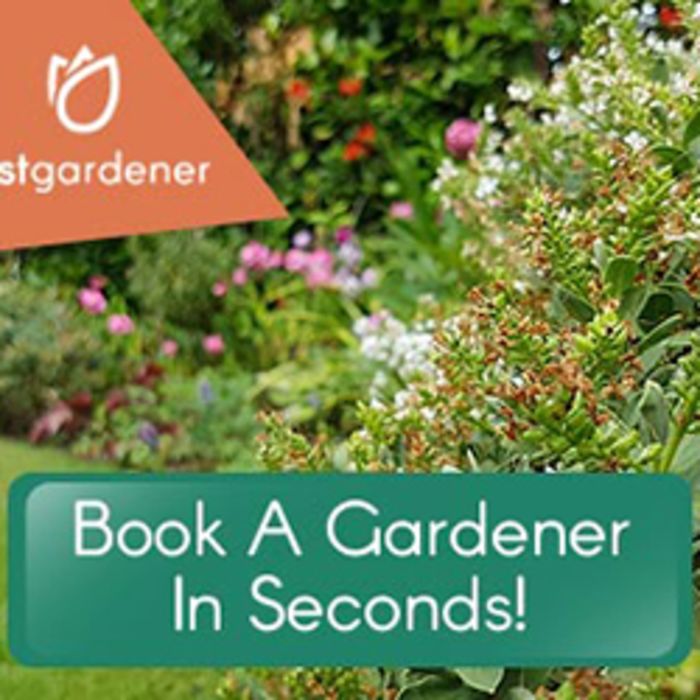 Welcome to the very first fastgardener blog! Allow me to introduce myself and why you want to follow this blog. My name is Khaled McGonnell (aka 'K'). I'm one of the founders of fastgardener and I be using this blog to share news and information with you. I'm super excited to be typing away on what I hope will be the first of a great many posts to come. Today I want to let you know what you can expect from our blogs. Unsurprisingly we're going to have plenty of features about gardening. Over the next few months we be asking our gardeners what they recommend for your garden with warmer weather on its way. We demystify some of the specialist techniques and treatments that we recommend to provide the best care for your lawn, flower beds, veggie patches, shrubs and trees. We'll let you know a bit more about the FG management team: Khaled 'K', Lynds and Neil and what makes us tick (yes, expect the occasional cute picture of my little one). Are you curious about what goes on in the mind of an entrepreneur? Ever wondered what challenges an internet start-up faces in its early days? We'll surely be posting about that too just to add something a little different into the mix. Our blog will sometimes act as a round up of all the stuff we've been doing on our facebook page and twitter. Like us on facebook or follow us on twitter as we share exciting new content, special offers, competitions and generally have some fun. What's great about facebook and twitter is that we can chat live. We can't wait to hear what you have to say about us. Show off pictures of your garden looking pristine following a fastgardener service or just share anything you like about your garden. Not into all that social media malarkey? Then this blog remains the best place for you to get your fastgardener fix. Simply, if it's in any way relevant to what fastgardener is about then you can expect to hear about that from us via the blog, facebook or twitter. That's quite a range of topics so I truly hope there's at least something of interest to some of you. Still not convinced? Let me know. This blog is for you. I want it to entertain you. I want it to be something you find useful. So got a great idea or a request? Again, let me know and I be happy to oblige (crowd sourcing is all the rage right now, after all). Remember, fastgardener has access to the thoughts of a nationwide network of gardeners and we're happy to ask them whatever's on your mind.
26 days ago
Spotlight on our Gardeners: Oleg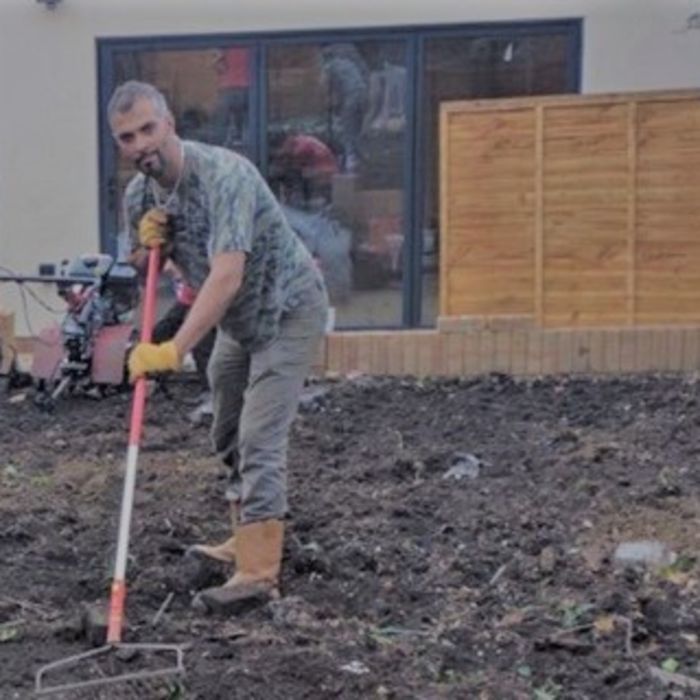 One of our top-rated gardeners, Oleg, takes the spotlight this week. Oleg provides high-quality, professional garden maintenance and general gardening services in and around North London, covering areas such as Enfield, Barnet and Southgate. We had a pleasant chat with Oleg this week, uncovering some great enthusiasm for the ease of using the fastgardener platform! fastgardener: How long have you been working with fastgardener and how did you decide to join us? O: I've been part of the platform for around 6 months now. Mike had been in contact and explained how everything work. I was surprised because it was exactly what I was looking for at the time - it meant I didn't have to spend my time on marketing my business or searching for clients fastgardener has it all in one place! f: How have you found working with us? O: It has been very easy for me. I'm also a web developer in my spare time so that does mean I become familiar with different platforms and designs quickly, making it easy for me to use them but, overall, it proves to be a very easy process every day. f: What do you enjoy most about working with fastgardener? O: I find it amazing using the platform because I don't waste time on time-consuming things. I just log in and take the booking that suit me the most - it's a very quick and easy process. f: What do you think makes fastgardener better than other services? O: I'm actually not too familiar with other services but I know that many others have joining or subscriptions fees but, with fastgardener, you just log in and book with no extra or hidden costs. f: What does your garden look like? O: Unfortunately, I don't have a garden at home at the moment. Outside from work, gardening is also my hobby so I would really love to have a garden at some stage, definitely.
26 days ago
Spring Pruning and Garden Maintenance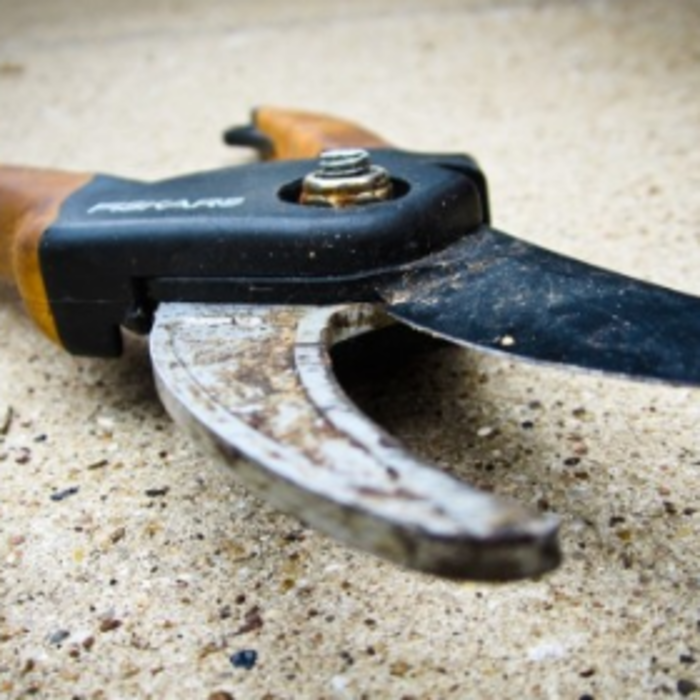 When your garden wakes up it sends out shoots and green growth in all directions. It's an exciting time. Just walk around your garden and you see the spirea, roses, buddleia and lavender are all greening up. Unfortunately, spring is also the beginning of time-consuming but necessary garden work called pruning! Pruning readies plants for the summer season. It cuts out old growth to stimulate fresh new tips. Pruning established bushes, shrubs and mixed borders can be exhausting, thorny and frustrating, but it's well worth the effort when your garden is full of fresh flowers in summertime. Here are some jobs we can tackle for you now: Ivy on trees Ivy can strangle a tree if it's left to its own devices. It's tricky to get rid of ivy, but can be cut off at the root. Secateurs, or if it's really established a handsaw, will be used to cut ivy tendrils at the base. The ivy will eventually die, but it can look unsightly as it turns brown. Our gardeners would typically pull the ivy off rather than wait for the winter winds to blow it away. Roses Get all your roses pruned except for ramblers which flower on last year's growth. Not sure whether it's a rambler? Our professional gardeners will. Climbers tend to flower throughout the summer, so if yours flowers in one big flush at the end of spring and then doesn't flower again - it's a rambler. When pruning roses the gardeners will aim to cut away a third of last year's growth to remove any diseased or dead wood and to create an open centre so that air can flow around and prevent fungal infections. At additional cost, or if you supply it, we can add horse manure or fertilising granules around the roots to give them a boost, and remove any black or speckled leaves. Buddleia Buddleia, the butterfly's favourite, can be cut back to the ground. This can seem drastic so let your gardeners know (if you're worried) to just cut back as far as you can deal with! Buddleia is extremely hardy and pruning it ensures lovely new flower spires this year. Hydrangea All the dead growth will be cut away so this year's flowers can shine through. Congested stems, any dead branches, or any oddly-shooting areas will be thinned out to create a shape you're happy with. Clematis Clematis, notwithstanding montana (also known as Himalayan Clematis or Anemone Clematis), will only be pruned after all risk of frost has passed. If clematis is not pruned then the bottom half will look a straggly mess of brown stems with no flowers. General Maintenance If you have wall-trained plants it's time to make sure their fixtures are steady. It's been a windy winter! Wire and rotten trellis may need replacing beneath the overgrowth.
26 days ago
7 Pet Friendly, Air Purifying Plants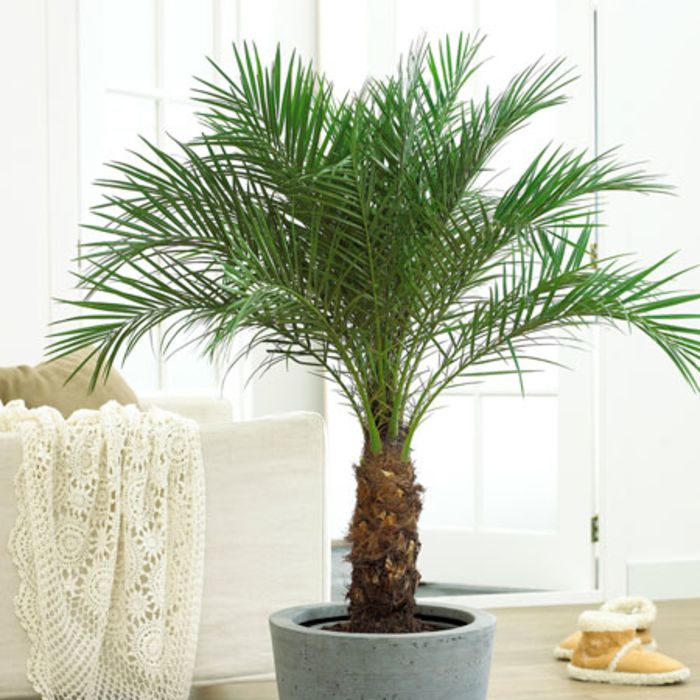 Plants inside the home can really do wonders, not only to the decor but the whole ambiance of the indoors. One of the many magical transformations you can achieve at home simply by incorporating some wildlife into your interior is a fresh, vibrant, pure, sleek and modern feel of your interior space. If this is something you're after, a plant is all it takes. There are so many plant species out there, and each has its own unique trait, use and quality to improving your home, your garden and your health. So, now that summer is slowing coming to an end, we've put together a list of our top 7 plants for providing some interior transformation inspo, while keeping your air clean and pure without damaging your furry friends in the home. It's time to give your visitors some plant envy! Spider Plant Spider plants are well-known for being extremely low-maintenance plants, requiring minimal sunlight and only bi-weekly watering to thrive. Their elegant, low-flowing leaves can bring great things into your home without harming any pets. Spider plants possess qualities which enable them to filter out formaldehyde, xylene and toluene from your indoor air they have been named one of the most effective air-purifiers. And, being such a low-maintenance plant, they're really an all-rounder. Dwarf Date Palm Just like the spider plant, a dwarf date palm is great for filtering the formaldehyde, benzene, and xylene from the air. Most commonly seen and used in the garden, the dwarf palm tends to be overlooked as having indoor potential but it's actually great for tropical decoration due to its size and won't harm any pets! Boston Fern Boston Ferns are said to function as a natural type of air humidifier, hence making them one of the best air purifying houseplants.
26 days ago
4 Plants That Can Devalue Your Home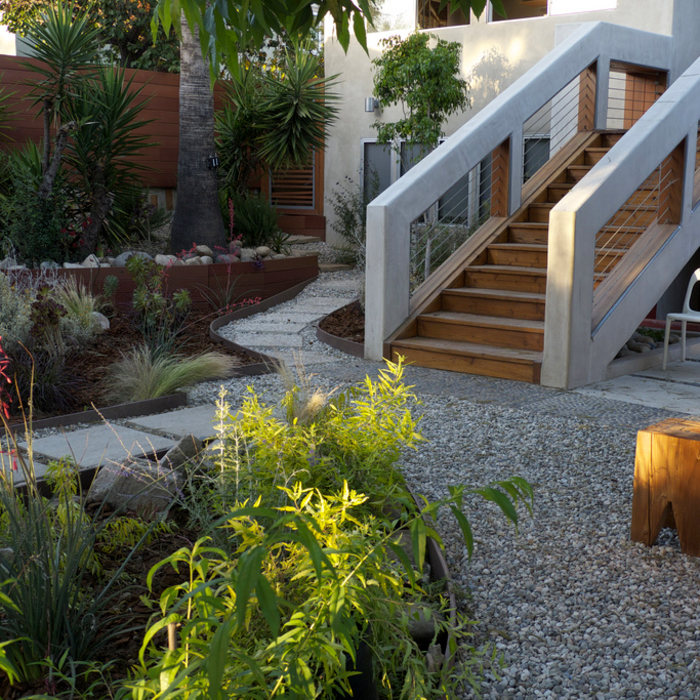 Certain plants have the potential to raise the value of your home, while other plants actually have the potential to ruin the value of your home. Some may look unpleasant, while others can emit a nasty stench. Whatever you do, make sure that you don't ruin the value of your home with these plants: Japanese Knot Weed If you are selling your house then the Japanese Knotweed plant is certainly a plant you will not want in your garden, or anywhere near it. The Japanese Knotweed has caused stir amongst residents of Britain because it grows and spreads quickly and has become the most invasive alien plant in the country - the roots have the ability to quite literally grow through concrete. Do not throw this in your compost bin, it likely continue growing and provide a new infestation when you use it for fertilising. Most landfill sites and council collections won't accept Japanese Knotweed waste best to call in the professionals for safe removal and disposal. Self Clingers Self-clingers are particular types of vines and wall creepers that have tiny suckers or spikes that cling to walls and actually absorb and drain the moisture out of the walls. Some of their roots may even compromise the building structure of the house. If these self-clingers are allowed to grow all the way up to your roof they may also cause tiles to crack or slip off. Whilst not as damaging as the Japanese Knotweed, some self clingers can look very nice, like the Trachelospermum, but do need to be kept under control if they are near your property. Willow Trees Willow trees require a lot of water to grow and if you do not live next to an abundant source like a river, the Willow tree has the potential to damage your sewers as their roots grow in the search for water. Going beyond damaging the water pipes, they actually use this as a source of their water. If you're viewing a property with Willow trees, be sure to locate the nearest source of water otherwise be prepared to foot the bill for underground piping and other surface damaged caused by the roots. Oleander Although the Oleander plant is beautiful to look at it is notorious for being poisonous, all parts of it! Exposure to the skin can cause irritation and only a tiny bit of the plant ingested can prove fatal, especially for children. It is not an invasive plant that can grow out of control but it does pose a threat in the garden, especially for those with young families. Handling and disposed of this plant is tricky and full protection should be worn the sap is especially toxic. When it comes to invasive or toxic plant removal, it's always best to call in the specialists to ensure the plants are removed safely and disposed of correctly. There are local specialists that can help, or a larger nationwide company like Eco Control Solutions (http://www.ecocontrol.co.uk).
2 days ago
Our Fastgardener Team Is Growing!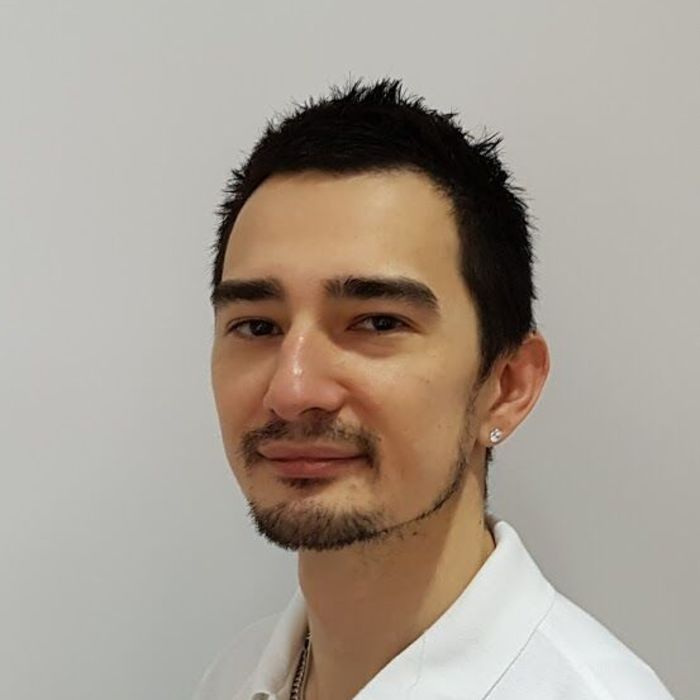 A big welcome to Mike Wong who joins fastgardener as a Co-founder. We're super excited to welcome Mike to the team. Mike's had experience as a tech entrepreneur and banking but, most recently, has been running finance for a medium-size, London-based gardening company. With Mike on board, you can expect some big announcements for the 2017 season coming soon. Although gardening may seem a way off as we shiver in the bitter cold, you can expect to see us getting very active (and getting very busy) over the next few weeks. Mike - we're delighted to have you on the team!
26 days ago
Welcome to the fastgardener blog!
Welcome to the very first fastgardener blog! Allow me to introduce myself and why you'll want to follow this blog. My name is Khaled McGonnell (aka 'K'). I'm one of the founders of fastgardener and I'll be using this blog to share news and information with you. I'm super excited to be typing away on what I hope will be the first of a great many posts to come. Today I want to let you know what you can expect from our blogs. Unsurprisingly we're going to have plenty of features about gardening. Over the next few months we'll be asking our gardeners what they recommend for your garden with warmer weather on its way. We'll demystify some of the specialist techniques and treatments that we recommend to provide the best care for your lawn, flower beds, veggie patches, shrubs and trees. We'll let you know a bit more about the FG management team - Khaled 'K', Lynds and Neil - and what makes us tick (yes, expect the occasional cute picture of my little one). Are you curious about what goes on in the mind of an entrepreneur? Ever wondered what challenges an internet start-up faces in its early days? We'll surely be posting about that too just to add something a little different into the mix. Our blog will sometimes act as a round up of all the stuff we've been doing on our facebook page and twitter. Like us on facebook or follow us on twitter as we'll share exciting new content, special offers, competitions and generally have some fun. What's great about facebook and twitter is that we can chat live. We can't wait to hear what you have to say about us. Show off pictures of your garden looking pristine following a fastgardener service or just share anything you like about your garden. Not into all that social media malarkey? Then this blog remains the best place for you to get your fastgardener fix. Simply, if it's in any way relevant to what fastgardener is about then you can expect to hear about that from us via the blog, facebook or twitter. That's quite a range of topics so I truly hope there's at least something of interest to some of you. Still not convinced? Let me know. This blog is for you. I want it to entertain you. I want it to be something you find useful. So got a great idea or a request? Again, let me know at k.mcgonnell@fastgardener.com and I'll be happy to oblige (crowd sourcing is all the rage right now, after all). Remember, fastgardener has access to the thoughts of a nationwide network of gardeners and we're happy to ask them whatever's on your mind.
26 days ago
fastgardener now live!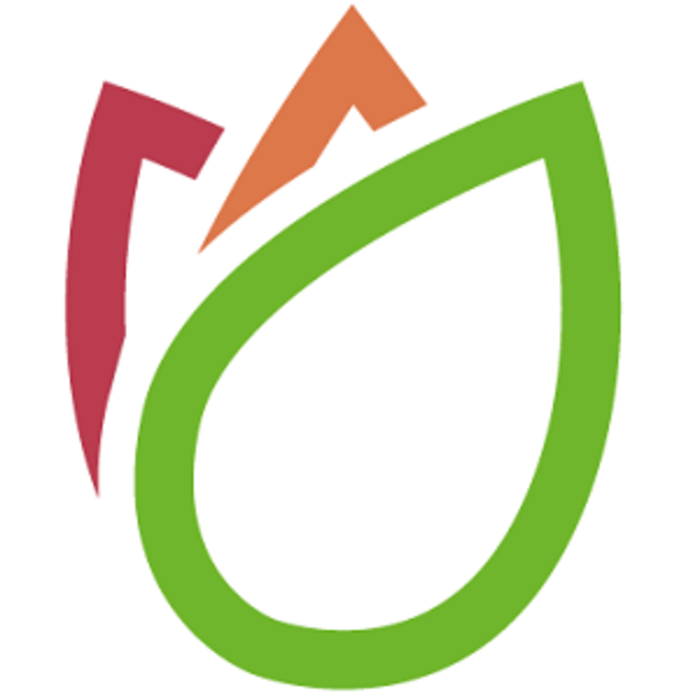 I'm incredibly excited to announce that this week we are fully launching the business. You can now book a gardener and sign up to be a gardener at www.fastgardener.com. Next week you'll be able to download the fastgardener app on the app store for your iPhone or iPad and Google Play for your android devices. You can like us on Facebook on our fastgardener page and follow us on Twitter (@fastgardener)
26 days ago
Flowers sell houses!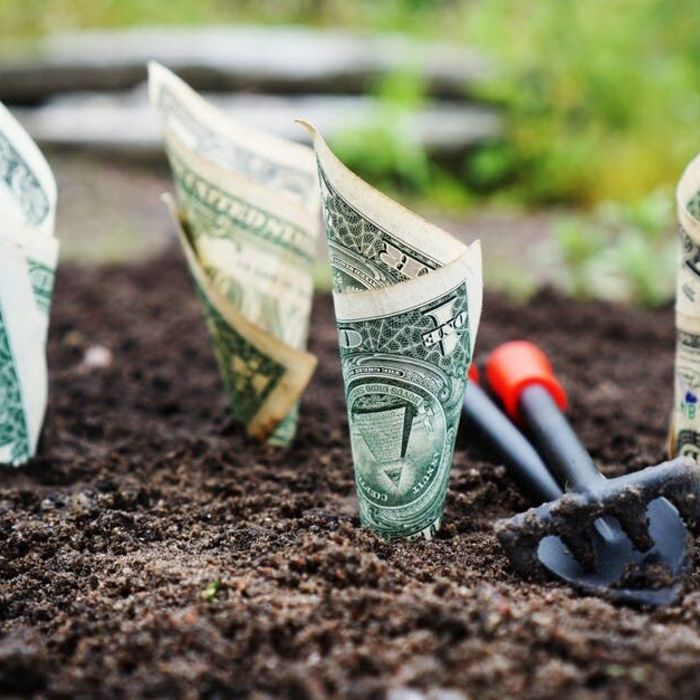 Flowers, much like any other kind of decoration, should be chosen based on your own tastes and objectives for your garden. That said, some flowers just seem to have a universal appeal and their incredible popularity can be so profound that The Telegraph claim simply having some flowers in your garden can help you sell your house (check out the full article at http://bit.ly/1Pk7Y17). The top ten are: roses, lavenders, fuchsias, tulips, sweet peas, lillies, jasmines, geraniums, hydrangeas and sunflowers.
26 days ago
The fastgardener team is growing!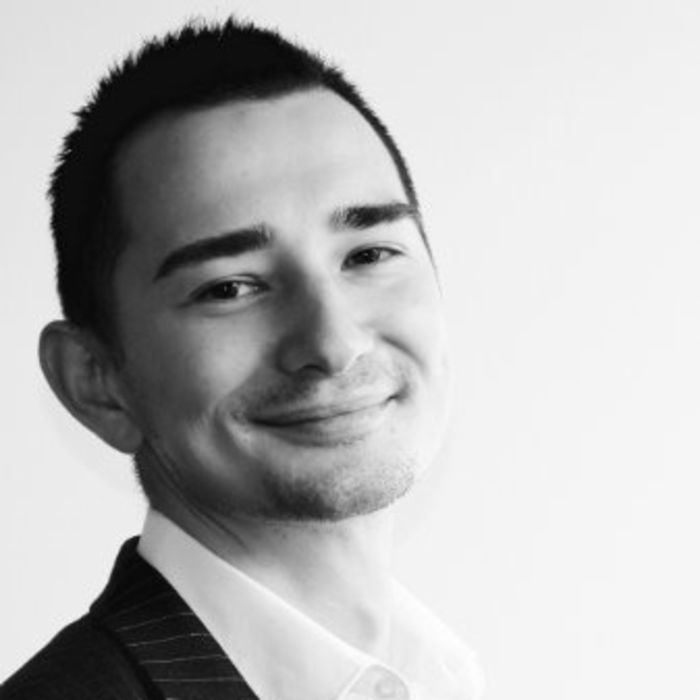 A big welcome to Mike Wong who joins fastgardener as a Co-founder. We're super excited to welcome Mike to the team. Mike's had experience as a tech entrepreneur and banking but, most recently, has been running finance for a medium-size, London-based gardening company. With Mike on board, you can expect some big announcements for the 2017 season coming soon. Although gardening may seem a way off as we shiver in the bitter cold, you can expect to see us getting very active (and getting very busy) over the next few weeks.
26 days ago
Images Of Summer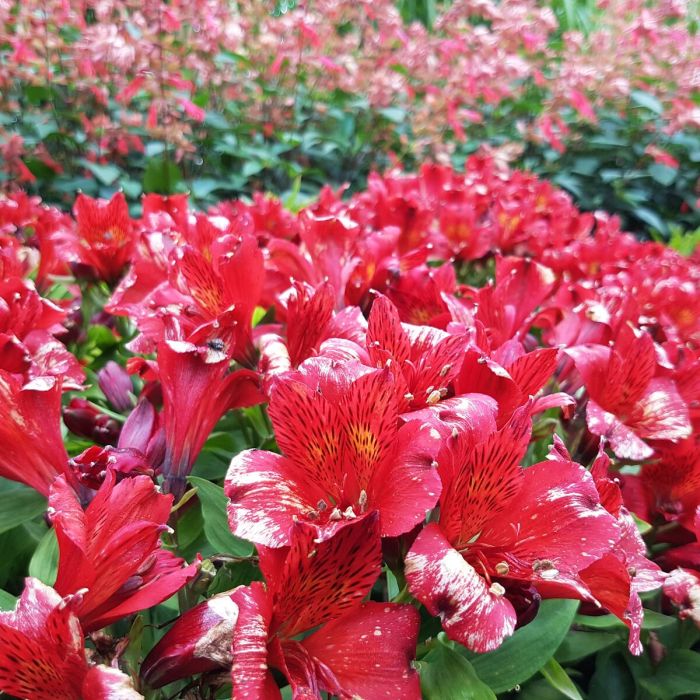 Whilst autumn and winter aren't without their charms, sometimes it's nice to think back to the summer so I'll be sharing some of my favourite images curated by the fastgardener team in 2016. To kick-off, we've got a slow motion video of a bumble-bee in action https://www.facebook.com/fastgardener/videos/1226641930776756/ here. Of course we're only 2 weeks away from spring so, if your gardening needs invigorating for the new season, take a few seconds to book one of our gardeners in - we're always happy to help! We hope our pics warm your spirits either way! And if it they have then please share / retweet / like the unique, feel-good vibes of the English summer garden.
26 days ago
5 Things To Do In Your Garden This March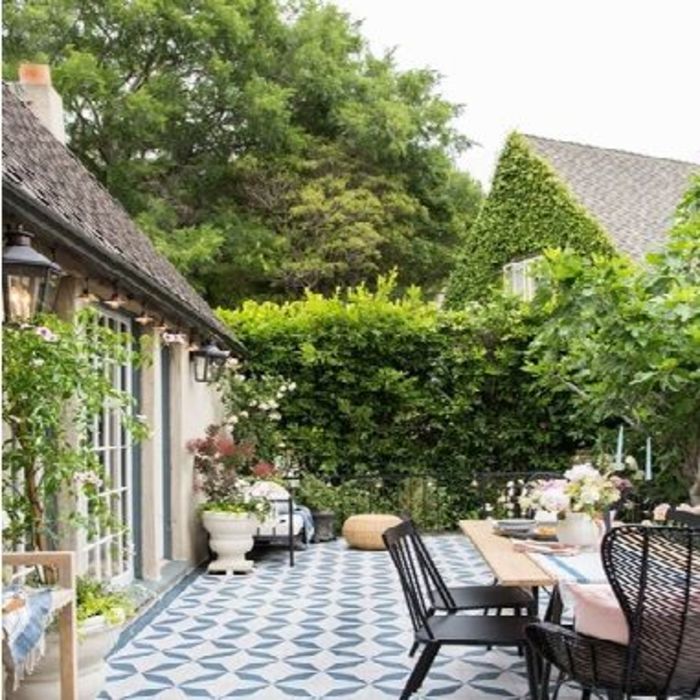 Five things to do in your garden this March As we finally head towards spring, after the long, drab and bitterly cold winter we've had here in the UK, many of us will want to get back into the garden. If you haven't set foot into your garden over winter, it may well be a depressing sight and you could find yourself wondering how on earth you get back on top of things. Don't worry! There are some things you can do during March which will have your garden looking better and with just a few minutes or hours spent here and there you can get your garden ready to enjoy. Get that lawn in shape! Over winter the lawn can become very unloved and sorry looking. When you get a dry day, then get out the lawn mower and give your garden its first mow of the year. Remember to set the blades high to start with you will probably need to go over it several times if it's looking a bit wild. Use a half-moon edging tool to re-cut the borders and you be amazed how much better the whole garden can look. March can also be a good time to lay new turf once the frosts have passed, as long as the area isn't waterlogged. The big weed clear out If you have left the garden to its own devices over winter, then there will most certainly be some weeds lurking in the beds. There's nothing else for it but to get stuck in and remove them - by hand is best as a gung-hoe (groan) approach could see new shoots accidentally discarded. Mulching will help keep the weeds at bay and help your flowerbeds to thrive, and March is the perfect time to do it. Get into the greenhouse If you have a greenhouse, you can sow crops indoors to grow there, or start them off ready to transplant into the garden later on. Celery, carrots, cauliflowers and cabbages can started off in pots or a propagator. Tender vegetables like aubergines, peppers, chillies, tomatoes and cucumber can be started in a heated greenhouse. Sow and plant outside Once it starts to get a bit warmer, then it's time to start sowing seeds outside. Well protected salad crops, broad beans and sweet peas can all be sown directly into the ground once the soil reaches 6 degrees. Towards the end of the month, it's also time to plant onion and shallot sets directly into the soil for harvesting in late summer to early autumn. Chitted early potatoes can also be planted out, into the ground or if space is at a premium, into a potato bag. For summer colour, hardy annuals like California poppies can also be sown outside in March. Don't forget to plant your summer-flowering bulbs such as oriental lilies, alliums, begonias and gladioli. The great thing about bulbs is that you can squeeze them into the smallest of gaps, as long as you can plant them three bulb-lengths deep in the soil. Cut it back once the leaves have reached a yellowish colour and an almost straw-like appearance.
26 days ago
Why Now Is The Time To Plant Your Seedlings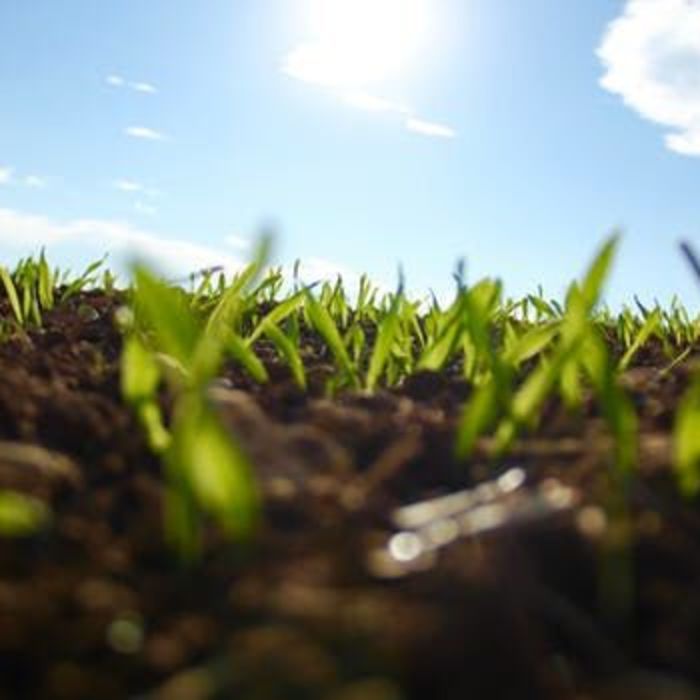 Even though the weather is still cold, if you are serious about eating your own home grown vegetables this year you will want to get started by planting your seedlings now. Growing a strong and healthy plant is a process that an experienced gardener learns and inexperienced gardener pays far more for their vegetable plants because they do not know. There are two ways to grow a garden: planting seeds or buying plants that were pre-grown to a certain size before you plant them. The difference between the two methods is down to price and starting time. Why Plant Seedlings at All? If you do not think about this in advance you will be forced to buy plants from experienced gardeners who did. The reason why seedlings need to be planted at this time of year is so that they have grown in to a solid plant that can be replanted during the spring time. The price difference between buying a ready plant to grow as compared to growing from seed is not comparable. An average packet of seeds contain between 50 and 250 seeds for £2-3 depending on brand and whether they are organic or not. A ready grown plant will cost between £2-3 each on average, so if the point of having a garden for you is to grow healthy vegetables cheaply, the advantage to planting seedlings is clear. Which Seedlings Should be Planted Now? Not all plants need to be started so early, but a good few do as they need the extra time to gain strength. Broccoli, lettuce, onions, herbs, peppers, tomatoes, beans and flowers are all plants that benefit from being planted right now. How Should I Plant Seedlings? An important aspect of growing seedlings at home is to give plants the care they need to get larger and stronger. This can only happen if the seedlings are put in a protective environment to stay warm and gain sun. An experienced gardener can help with installing a system that can be used within your limited garden space to allow you to grow the seedlings into the strong plants you need. Once you have grown one set of plants from seed you will see how easy it is to do, requiring only the foundation equipment to be in place when you begin. After that, you can grow anything you want for as cheaply as possible. Conclusion Given the amount of plants that are used in a garden, especially if the garden is for the purpose of creating vegetables, can add up to hundreds. The cost of a garden is something that can be minimized greatly if the right purchases are made. By spending money at the outset on a professional setup with proper advice you can save hundreds each year for as long as your garden grows. What better reason could there be for growing your own plants! The main thing to remember is timing each type of plant has an optimal time to plant. By starting in early March you can grow your whole garden from scratch and be ready with the main plants that you require all year.
26 days ago
4 Gardening "Must Do's" When You're Selling Your House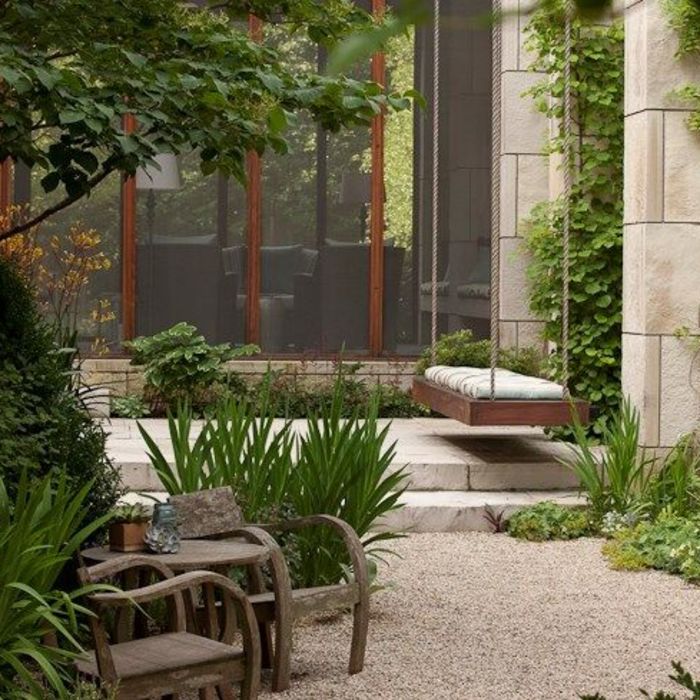 Your garden has the potential to make or break the sale of your home, and it is therefore very important that you give your garden some good TLC before deciding to place it on the market. An untidy, overgrown or dying garden is enough to turn any house hunter away, as is the presence of certain destructive, unpleasant or toxic plants. If you are planning on selling your home in the near future be sure to follow these top 5 gardening 'must do's': De-weed An overgrown garden full of weeds is an unpleasant site that quickly turns potential buyers away in the opposite direction. If you are planning on selling your home, it will do a world of wonder for the value of your property if you take the time to do some proper de-weeding. Keep Your Grass Tip-Top If you have a lawn or grass growing in your garden, it is highly recommended to mow your lawn and keep your grass in tip-top shape. An overgrown lawn or a lawn with weeds in it is a site that no house hunter likes to see. A Touch of Colour Colour is what will make your garden 'pop' and stand out upon first impressions. Adding colour to your garden is a sure way to impress potential homebuyers and an easy trick to increase the value of your property. You can entice buyers with a luscious and colourful garden and you can even colour-code your garden by growing only certain coloured plants, or even use vertical gardening to get more from a small space. Pressure Wash Don't underestimate the value a freshly pressure washed patio or decking can will create. A job often overlooked by homeowners, usually due to a lack of equipment, as well as getting used to the black-green moss growing on the ground. A freshly washed patio looks like new, and will help reflect the rays of the sun giving that warm holiday feeling when you're standing in your patio. There's a lot of emphasis of preparing the inside of your house before viewings, but the garden is very often a selling feature of the house. If you've not got the time to get your garden in shape, why not use www.fastgardener.com book a professional gardener effortlessly. For the same cost as a night to the pictures, you could have your house looking tip-top again.
26 days ago
Improve Your Health with Garden Maintenance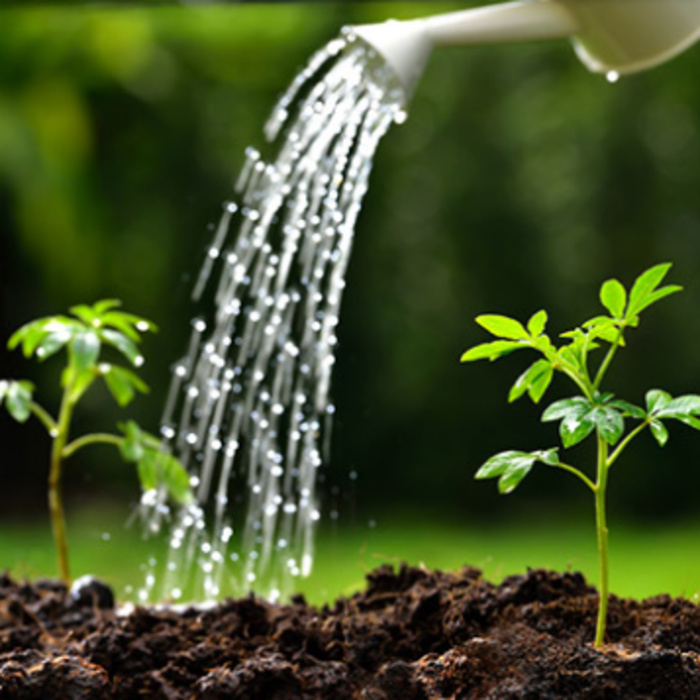 Garden care is not just a vanity project. A healthier garden not only looks good, but it is also good for the environment, for you and your family. If your garden is withered and brown, it won't help clean the air as well as a lush, healthy garden will and that is why a good garden service is important for your garden. But what makes a good garden service? Is it experience? Maybe it's talent and the gardener's botanical knowledge and general green fingered gift. It could be a combination of both and we are going to share with you some tips on what makes a good garden maintenance service. The mix of plants in your garden design and planting plan will certainly have a bearing on the cleansing potential of your garden. Although all plants trap carbon, trees are particularly effective. That said, unless you're lucky enough to have a very generously sized garden, the grandest trees, such as the quintessentially English Oak or the Elm, are unlikely to be practical choices. Better instead to opt for an Apple Tree (malus), Cherry Tree (prunus) or Japanese Acer (acer palmatum) which will also offer you great interest throughout the seasons. A lush, green garden gives your home a welcoming appearance and it gives your family an outdoor space where they can play, relax or just hang out. That same healthy garden can also benefit the environment. A garden that has a deep root system can provide erosion and runoff control as well as water purification. This means that the water that seeps into the subsurface groundwater will be cleaner and healthier. A healthy garden can also trap millions of tons of particulates including dust, soil and other debris that would end up in the air that we breathe. Your garden also works hard to cool your home. The grass keeps the ground cool which enables you to use your air conditioning less, saving you money. Everyone knows the importance of forests and rainforests in taking carbon out of the atmosphere, replacing it with oxygen and combatting climate change. This process applies on the micro-scale within your own garden too. That verdant space is your own personal oxygen factory. It breathes in and sequesters carbon while releasing enough clean oxygen for a family of four every day from a garden of 50 square metres. Now that you know why having a garden is so important for your health, how do you keep the garden itself healthy? If, like many homeowners, you don't know the first thing about gardening or simply don't have the time, it makes sense to get a gardener. The gardeners can advise you on the right hydration (remember overwatering can be just as bad for plant growth and underwatering) and can help by applying regular top-ups of fertilizer, compost and mulch to provide the ideal soil conditions for optimal plant growth. By hiring a professional gardener to take care of your garden you can benefit from a healthy and lush garden all year round without any hassle. Find out more about our services at ../GardeningServices https://www.fastgardener.com/GardeningServices
26 days ago
4 Products To Keep Cats & Foxes From Using Your Garden (as a Toilet)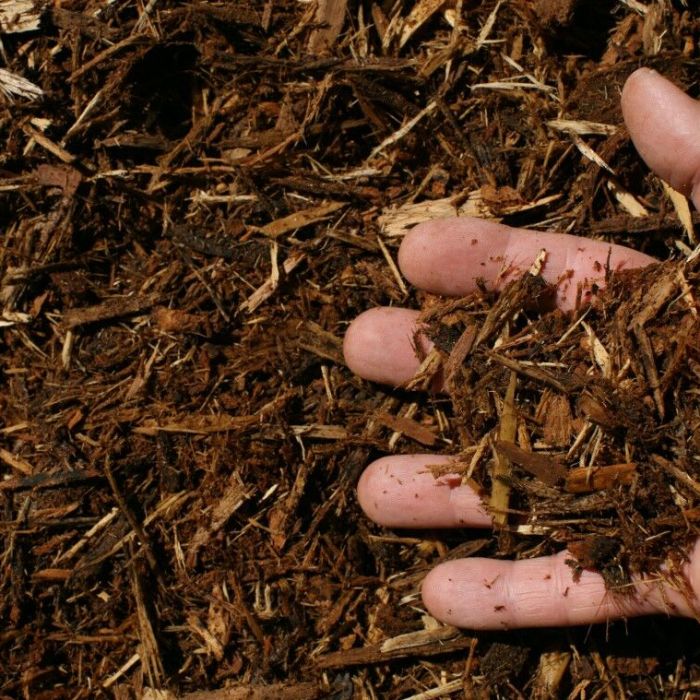 While cats and foxes are both beautiful creatures they sure do cause havoc to a garden when they roam their way through. Many homeowners face the common issue of having cats and foxes roaming their gardens, digging up flower beds and going to the toilet. Foxes and cats also drive away other creatures such as birds that you may want to keep in your garden. In this article we've listed 4 products that can be used to keep cats and foxes out of your garden without causing any harm to them, as it is important that you use humane and caring measures. CatWatch Ultrasonic. This quick and easy to install device will assist in keeping cats and foxes away from your garden. The http://www.catwatch.co.uk/ CatWatch Ultrasonic Cat Deterrent emits 3 very high-pitched noises every time an animal happens to walk through the motion sensor. The high pitched noises will be enough to frighten the animal away and it will likely refrain from returning to your garden ever again. The danger is when the animal becomes used to such noises being triggered, it no longer becomes effective. Using this in conjunction with other deterrent products is recommended. Motion Activated Sprinklers Motion activated sprinklers are designed to spray the animal with a relatively low pressure squirt cats hate water, so do most foxes. These sprinklers are activated automatically each time something moves passed the motion sensor. You will need a number of these to set up a perimeter around your garden, or move them at random so the animals don't get used to avoiding a particular area. Prickle Strips Prickle strips are plastic netted sheets that have tiny prickly spikes running along the surface. Prickle strips can be installed onto fences, around flower beds or other areas of your garden in order to keep cats and foxes at bay. The tiny spikes running along the surface of the strips are painful for animals to walk on. You will want to ensure that no small children make the mistake of walking over the prickle sheets and you will want to keep in mind where they are placed. If you are putting these on your fences, do consider whether you be inhibiting through-passages for other animals and wildlife that pass through. 4.Silent Roar Cats, dogs, foxes and practically all other animals mark their territory with their scent from urine and dung. The bigger the animal the more dominant and threatening their scent is to smaller animals. You can use similar tactics with http://www.silentroaronline.com this is essentially sterilised and dried lion dung. There is no odour to humans but cats, foxes and dogs will smell it and be warned off for fear of encroaching on a larger animals territory. This product shouldn't be used if you have your own pets as it is likely to cause some distress for them.
26 days ago
Surrey - RHS Wisley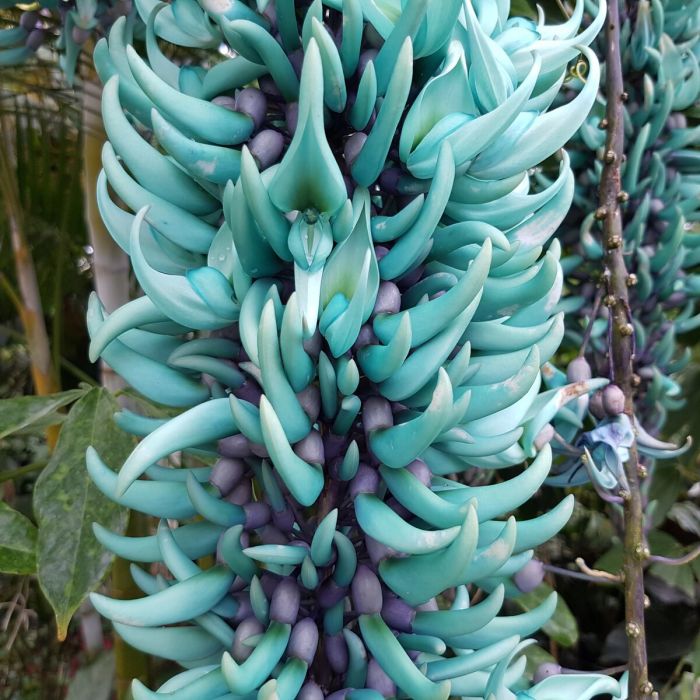 Thanks to the Royal Horticultural Society, you're never too far away from a dream garden. Now, unless you're extremely well-off these are unlikely to be gardens you can replicate in full, but you can certainly draw copious inspiration for your own garden designs, have a fabulous day out and, perhaps, come back with a few floral souvenirs to plant in your own back yard. We decided it would be good to showcase some of these amazing spaces in a new series of blog posts entitled 'Dream Gardens in&amphellip'. For the first in the series, two of the founding members of the fastgardener team, Khaled and Lyndsey, took their daughter to RHS Wisley in Surrey. Just a stone's throw from junction 10 off the M25 in the heart of Surrey on the A3 towards Guildford, RHS Wisley surely goes down as one of the UK's most spectacular gardens. Lying along the banks of the Wey river (yep, Weybridge is just up the road), the park is relatively flat and easy to get around for anyone on wheels or with a pushchair. We opted for individual annual membership for entry. Since under 5's go free and the membership allows for one guest, we only needed the individual membership to get the whole family in to any RHS (or partner) garden for 12 months. We also got 12 months for the price of 3 including a subscription for the RHS's periodical, The Garden. At £44.25, this is an absolute bargain. We were at the gardens for a good 6 hours and barely got around a quarter of the grounds. Perhaps we spent too long in the Glasshouse Caf&ampeacute enjoying lemon drizzle cake and tea. Or perhaps we spent too long watching an incredible demonstration of http://www.devonbirdofprey.co.uk/ Birds of Prey, including a Bald Eagle, Harris' Hawk and Robyn the Hooded Vulture (there's a story here), in action. There is also an interactive 'In the Night Garden' discovery tour and a 'Bugs, Beasts and Creepy Crawly Spotter' book to keep the little ones entertained. But, 'What about the gardens?!', I hear you cry. Well, you have to save the best for last. We made a beeline to the The Glasshouse. Just about every route you care to take is 'the scenic route' but flanked, as we were, by an Alpine meadow, Rock Garden and Oakwood, made for a particularly pleasant view. The Glasshouse is divided into 3 sections demonstrating exotic species across 3 different types of climate from xerophytic to tropical. Our particular favourite was the Jade Vine., although, on a more practical level, we noted down the perfect fern for a slightly shaded spot in our front garden. Following a break, punctuated by the aforementioned nibbles and falconry, we headed to the Bonsai Walk via Bowles' Corner. I'm desperate to have a go at a pseudo-terrarium combining the charming miniatures of a Japanese garden, such as the signature Japanese maples.
26 days ago
5 Most Common Gardening Mistakes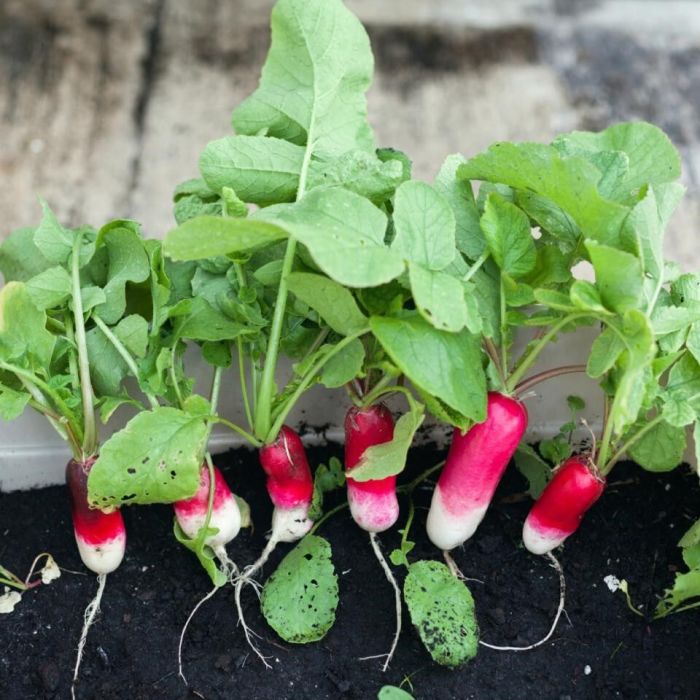 Mistakes in the garden can be greatly reduced if certain aspects are considered early on. Avoiding these pitfalls can make marked difference in your plants health and garden appearance. Over watering. It's a stereotypical gardening activity, watering your plants usually enjoying their bloom at the same time, but this can potentially do more harm than good. Plants like tulips rarely need watering, others like lilies require more water but only in well drained soil. Overwatering can be hard to detect as the issues usually start in the roots. Not thinning plants. A common mistake is planting too close together it's fine when the plants are young, but they need to be spaced out later on in the season to give them enough room grow. Restricting growing room stresses plants, stunts growth and inhibits root development as they then compete for nutrients and water from the soil. Not companion planting. While some plants complement each other when in close proximity, others can be conflict and antagonize each other. Widely used for fruit and vegetable gardening, but can be used for flowers too. The idea is that one plant exhibits properties, such as warding off pests, attracting beneficial (pest) predators, provide shade or nutrients. Light levels. All plants have an optimal level of lighting, from full sun to full shade. Too little light and the plants will grow spindly in the search for more light, too much will result in leaf burn and stunted growth. If you don't have the patience for old fashioned observation of your garden over the day, it may be worth using a sun calculator light meter. Soil type. Knowing whether your soils are clay, silt, sand, peat or chalky is important when choosing your plants. Generally speaking the particle size of the soil will determine the type. The smaller the particles, the heavier the soil whilst they hold a lot of nutrients will also retain more moisture and drain slower. Having an idea in mind as to what you would like to see in your garden is one thing, but buying the wrong type of plants for your garden tends to happen when you impulse purchase. We've all seen some lovely plants at the local nursery only to find out a few weeks later that they may not be suitable for your garden.
26 days ago
Looks Goods, Smells Good, Tastes Good, Feels Good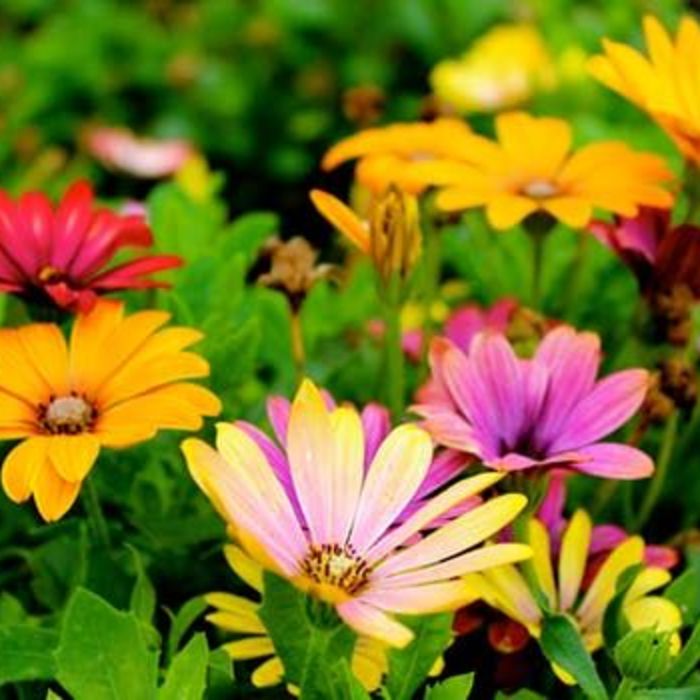 A garden is not only a space to look beautiful and fill with flowers. A garden has loads of practical uses and benefits which far too many people simply are not taking advantage of. Your garden can certainly provide you with a peaceful place to relax, gorgeous aromas to smell and beautiful flowers upon which to look but your garden also has the potential to provide you with sustenance and good health. Read on to find out a couple of gardening tips that can turn your garden from eye candy to real candy to a remedy for too much candy. Smells good, tastes good Have you ever caught a waft of an aromatic flower and thought 'that smells good enough to eat'? You can turn your green space into a miniature farm giving you the opportunity to feed yourself and the family for free. Better still, this is the organic stuff that the supermarkets will be keen to charge a hefty premium for. Fabulous, organic food is not something that you need to pay over the odds for, nor is it something that you need other people, stores, and businesses to provide for you. If you're lucky enough to get a table at the 3 Michelin-starred L'Enclume, in the medieval, Cumbrian Lakes village of Cartmel, you're likely to be served up many edible flowers, such as the Perilla. A little bit of horticultural self-sufficiency is possible even in a petite, urban garden. You will be surprised just how much food can be produced in a small space if it is done in the most effective manner. Naturally you can find a gardener (see our gardening services here) to advice you on how to best utilize the space you have. Many herbs and vegetables are extremely easy to grow and you could even find that you're harvesting more produce than you need. For example, many people who grow tomatoes find that they end up with more tomatoes than they could possibly eat. Those spares can go into a soup, a garnish or the compost heap. Looks good, does good Obviously going to the doctor when you're ill is the best first port of call but summon your inner druid and you be amazed to discover you could have your own organic medicine cabinet in your back yard. Learning about the various medicinal properties of different herbs is exciting and empowering and will allow you to gain more practical use out of your garden. It's important to note that there are also plenty of dangerous and poisonous plants in your garden (check out our previous blog post on the beautiful, yet deadly, Oleander) so venture carefully and find a gardener who can navigate you to safety. Many people swear by the virtue of organic remedies and those who consider themselves to be a botanical experts could even decrease their medical expense. That said, most of us are going to want our plants for their aesthetic qualities and pleasant aromas. It's just nice to know that what looks good, and smells good can sometimes do you do you good, too.
26 days ago
Spotlight on our Gardeners: Bruno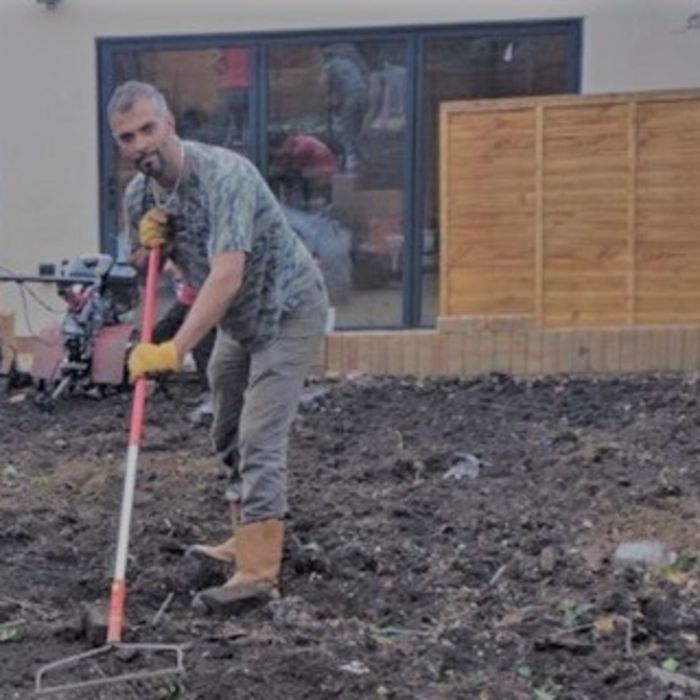 One of our many trusted gardening professionals, Bruno provides gardening maintenance services in areas such as Croydon and Coulsdon. As part of our gardener interview series, we thought we'd take Bruno away from the incredibly hard work that he consistently does with fastgardener and put the spotlight on for a while to reveal his passion and love for what he does. fastgardener: How long have you been working with fastgardener and how did you decide to join us? Bruno: It has been 6 months now, roughly, since I've joined the platform. I remember speaking to Mike at the time who was very passionate about the business so I decided to join! f: How have you found working with us? B: It has been very good! It has helped me find customers so, overall, it has been a positive experience. f: What do you enjoy most about working with fastgardener? B: The ease of using the platform is most impressive - you really just book and go. There's absolutely no hassle and no time is wasted which, for me, is very important. f: What do you think makes fastgardener better than other services? B: I'm not too familiar with any other services like this, to be completely honest, but, with fastgardener, I've got everything I need! f: Do you have a garden at home? If so, what does it look like? B: I do have a garden! It's very tidy and colourful and I take a lot of pride in maintaining it. We have an incredible collection of plants and flowers - there's an olive tree, hydrangea, tulips and so much more. I also take care of my own gardening, which I love!
26 days ago
6 Top Tips For Planting Bulbs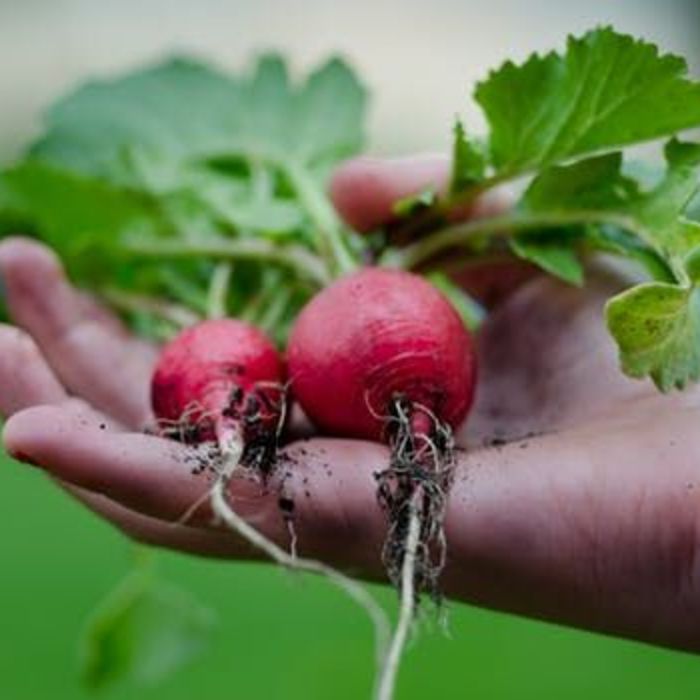 It may sound pretty easy and straight-forward to plant bulbs but there are some key things to remember, ensuring that the process goes smoothly and you get the best results possible. Most bulbs do best in full, direct sunlight (for at least 6 hours a day) and they need to be surrounded by well-drained soil. Location is a factor that you need to get right, otherwise even healthy bulbs will fail. If you're unsure where to start or how to maintain the health of your bulbs, we've listed our ultimate top tips for making sure that your bulbs are planted and looked after correctly this season. &ltp style=&quottext-align: center bulbs2.jpg&quot alt=&quot&quot /&gt 1. Select Quality Bulbs There are some distinct characteristics to look out for when shopping around for the perfect bulbs. Look for those that are plump and firm, avoiding anything that feels soft and mushy or mouldy. Size is also key at this stage the bigger the bulb, the more likely they are to bloom compared to smaller bulbs of the same variety. 2. Timing Timing is key when planting bulbs, ensuring that each type of bulb has the correct conditions and, therefore, giving them the best chances of blooming. Now that we're getting closer to October, the bulbs to go for now are spring-blooming bulbs, such as tulips or daffodils. It's always best to prepare your bulbs a season early, making sure that they're ready to bloom when their time comes. 3. Planting Depth It's a very common question among gardeners regarding how deep to plant your bulbs. The general rule, with exceptions, is to dig a hole roughly 2 or 3 times taller than the bulb's height. 4. Positioning Pointy side up! Generally, all bulbs will have a pointy end and that's the side that's facing up. If this isn't very clear, look for the end where the root comes out - this end should be facing down. 5. Stop Weeds Any weeds existing around your bulbs will steal their nutrients and may attract insects or disease. The best and easiest way to prevent weeds developing around your bulbs is to spread a few inches of mulch over the soil - bulbs can push through it, but weeds can't. 6. Protection Bulb-planting is an investment, so it's important to protect it. Mulch, again, can be used here - simply spread a layer over your bulbs to hide their holes or chicken wire can be placed over them to keep animals away. Alternatively, you could order Spring bulbs and have them planted by a professional.
26 days ago
5 Cool Gift Ideas for Your Garden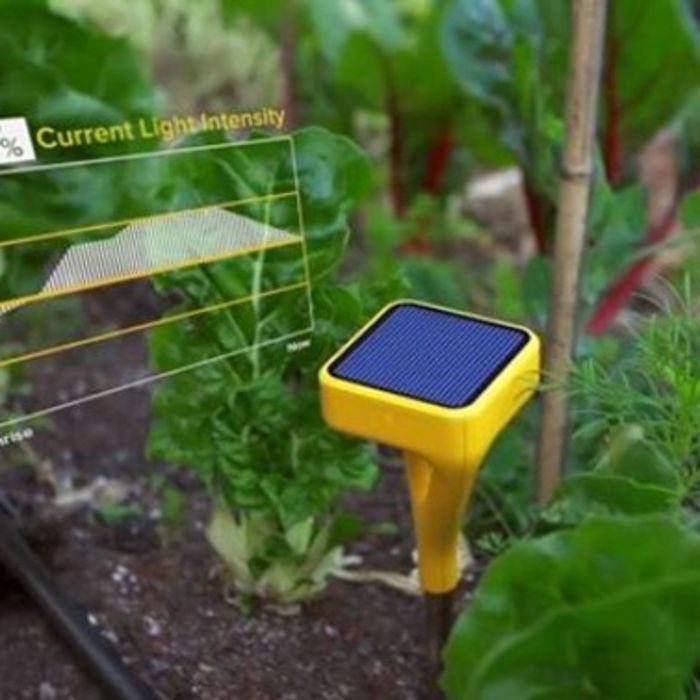 With Christmas just around the corner, your garden may not be calling for maintenance and TLC but we've rounded up a handful of some really cool garden gadgets as gifts ideas for the avid gardeners amongst us. These will help keep you keep your garden fresh and tidy when the warm weather starts again in spring. The Self-Watering Oya This gadget calls for a lot less effort than we can even imagine. Perfect for the lazy garden, the vases are buried amongst plants and fill them with water underneath the surface through their micro-porous walls, so you really don't have to do anything past the preparation. Miracle-Gro Liquafeed Universal Feeder For a busier garden pro, this is the ideal gadget to have. Fertilizing has now become easier than ever. Attach your universal feeder to an outdoor faucet and let the gadget to the rest it will dispense just the right amount of fertilizer for all different types of plants - veggies, flowers and houseplants. Edyn Garden Sensor If you're more of a gardening novice, this is the perfect gadget to get your hands on this summer to get the most out of your outdoor space. Pop the solar-powered sensor into a patch of soil in the garden, and the corresponding app on your chosen device will report on nutrition, moisture and available sunlight as well as suggesting the perfect spot to plant your chosen seeds. The clever app will also activate a notification to let you know when your plants need watering and fertilizing.